Spain Borrowing Costs Surge On Budget, Debt Fears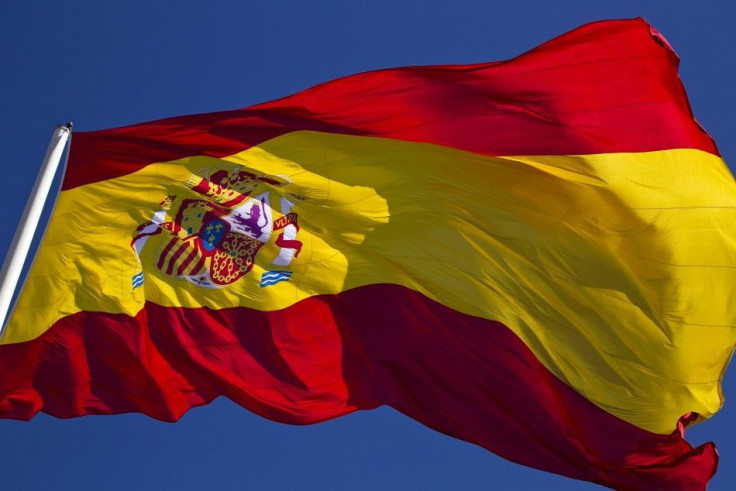 Spain's borrowing costs jumped Wednesday and demand for its debt tumbled at the country's first debt sale since the government unveiled its latest austerity budget last week, which apparently failed to convince investors that Madrid can be counted on to service its debt.
Spain sold €2.6 billion ($3.4 billion) of government bonds Wednesday, compared with a maximum target of €3.5 billion, the Bank of Spain said.
The sale is the first since Budget Minister Cristobal Montoro presented the government's 2012 spending plan on March 30 and said public debt will rise to 79.8 percent of gross domestic product. That's the highest since at least 1980 even as Spain makes the deepest budget cuts in three decades.
Prime Minister Mariano Rajoy told a party meeting in Malaga, Spain, that the nation's economic situation is of extreme difficulty.
Following the auction, Spanish 10-year yields rose the most since Jan. 20, climbing 22 basis points to 5.67 percent. The yield on the nation's five-year notes advanced to the highest in 12 weeks.
Yields on Spain's 10-year notes dropped in December and January, reaching a 16-month low of 4.83 percent on March 1, as the European Central Bank unleashed a wave of liquidity to stave off a credit crunch in the euro zone.
Today's Spanish auction results further illustrate that the support from the ECB's three-year refinancing operations is waning, Nordea chief analyst Jan von Gerich told the Wall Street Journal, adding that Spanish yields will likely continue to rise, leading to higher uncertainty about the euro-zone situation again.
The cost of insuring Spanish sovereign debt against default climbed to its highest level in more than four months.
Spain's five-year credit default swap widened 18 basis points to 457 basis points after the auction, its widest level since Nov. 28.
The more Spanish officials talk about the budget, the less credible it seems, Marc Chandler, global head of currency strategy at Brown Brothers Harriman, wrote in a recent post. He thinks Spain is unlikely to reach its budget deficit target of 5.3 percent of GDP in 2012, and said it is doubtful whether Spanish officials are committed to the kind of fiscal austerity that's entailed in the freshly signed fiscal compact.
Meanwhile, unemployment in Spain, where more than half of young people are out of work, rose for the eighth straight month in March to a record high.
The number of workers officially registered as unemployed climbed last month by 0.8 percent, or 38,769, to 4.75 million, the Ministry of Employment and Social Security said Tuesday. That's the highest reading since the current statistical series began in 1996.
The government expects the annual unemployment rate to surge to 24.3 percent this year.
Waning confident in Spain continues to weigh on Italy, where unemployment is also on the rise. In February, Italy's jobless rate rose to 9.3 percent from 9.1 percent in January and is at its highest level in more than a decade.
Italy's five-year note yield climbed 16 basis points to 4.50 percent, while its five-year CDS traded 0.26 percentage point wider at 4.08 percent. The Italy's CDS hasn't closed above the 4 percent mark since mid-February.
European markets extended their losses after the auction and the euro fell to a near two-week low against the U.S. dollar.
© Copyright IBTimes 2023. All rights reserved.