Spanish Borrowing Costs Soar to 14-Year High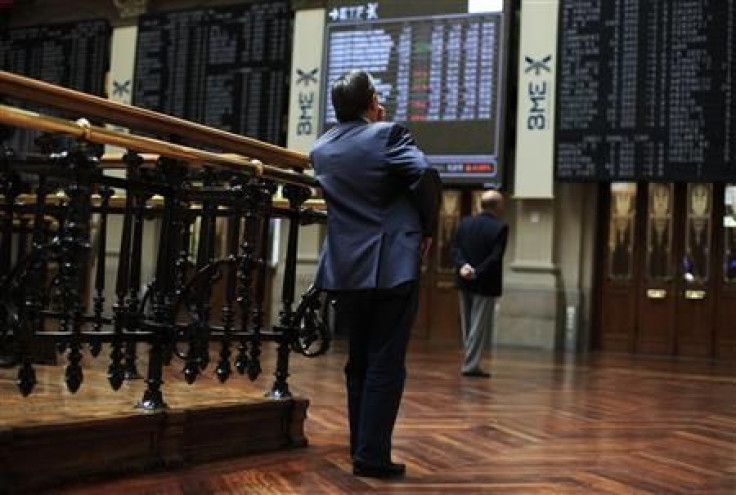 Following the example of Italy from last week, borrowing costs in Spain reached a 14-year high on Thursday, intensifying fears that the Eurozone debt crisis has placed the Spanish financial system in grave jeopardy.
The yield on Spain's 10-year sovereign bonds hit 6.975 percent -- the highest rate since 1997 -- and just under the seven percent "danger" level, which suggests the market doesn't believe the country can repay its debts and reduce its deficit.
Greece, Ireland and Portugal all had to seek bailouts once the yield on their respective bonds climbed above seven percent.
The Madrid government sold 3.56 billion euros of new bonds, short of the maximum target of four billion euros.
Demand at Thursday's auction was 1.54 times the amount sold, compared with the 1.76 bid-to-cover ratio when 10-year bonds were sold in October.
"The result was dreadful, Achilleas Georgolopoulos, rates strategist at Lloyds in London, told the BBC. They didn't manage to raise the full amount and the bid-to-cover is really poor.
The development comes just ahead of a general election where Spanish voters are expected to vote out the ruling Socialists from power in favor of the opposition Popular Party in an expression of anger about the financial crisis that has strangled the nation.
Indeed, Spain's borrowing costs have been rising at an alarming rate as fears of contagion spread across the continent -- as recently as October, the yield on Spanish bonds was 5.433 percent.
"Tensions are increasing on Spain for sure even as rates remain sustainable for the moment," Laurence Boone, chief European economist at Bank of America Merrill Lynch in London, told Bloomberg. "This is not necessarily due to Spain itself, but more to the lack of a solution at the European level."
© Copyright IBTimes 2022. All rights reserved.
FOLLOW MORE IBT NEWS ON THE BELOW CHANNELS