Spirit Airlines Trying To Cash In On Miami Dolphins Bullying Controversy: 'Don't Be Bullied By High Fares. Fly Incognito,' Ad Says [PHOTOS]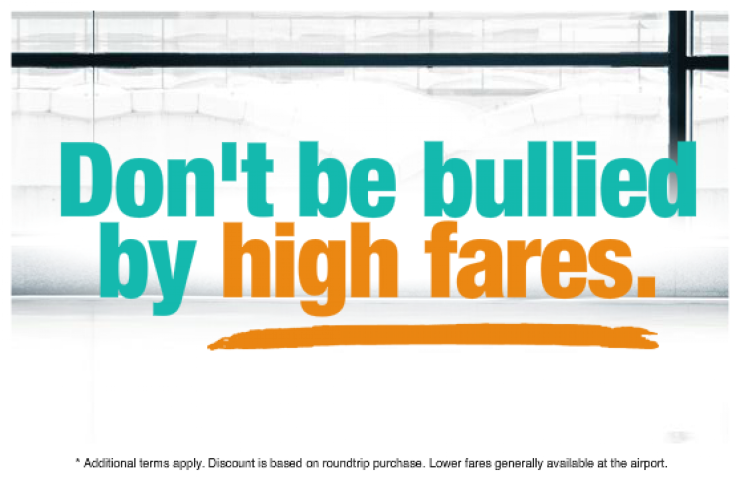 The PR department at Spirit Airlines is trying to cash in on the Jonathan Martin-Richie Incognito bullying controversy by basing a discount on the Miami Dolphins drama.
"Don't be bullied by high fares. Fly incognito out of Florida or any other place for that matter," Spirit says on its website and in emails to customers. The airline urges customers to use the promo code "24OFF" to save $24 off flights.
The ad campaign refers to the controversy plaguing the NFL's Miami Dolphins. Second-year offensive lineman Jonathan Martin claims he was relentlessly bullied by fellow offensive lineman Richie Incognito. The controversy caused Martin to leave the team, and Incognito was suspended indefinitely.
The Spirit Airlines ad features the Miami Dolphins colors of aqua green and orange and shows a man in a suit wearing a football helmet with Dolphins colors. Check out the ad below: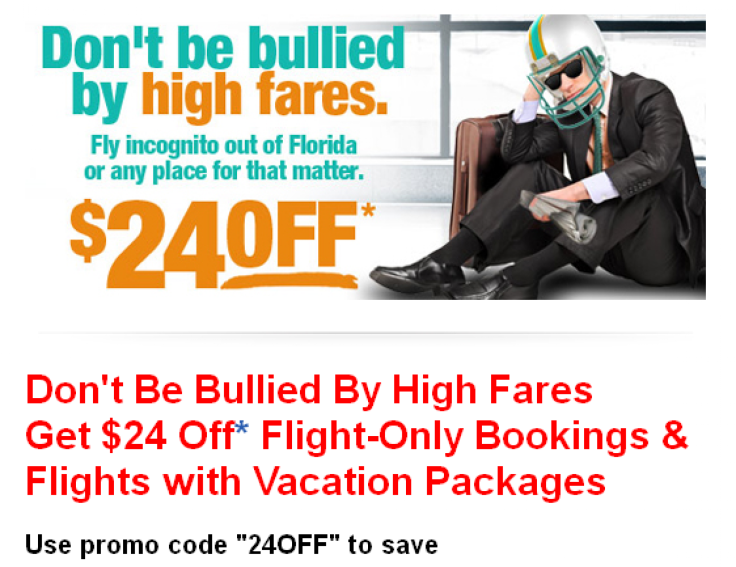 Is the Spirit Airlines take on the Jonathan Martin-Richie Incognito bullying controversy done in bad taste? Sound off in the comments section below.
© Copyright IBTimes 2023. All rights reserved.