Is hiring an SEO agency worth it and can a business gain online traffic organically without the help of experts? Maybe. But it won't be as effective and efficient as hiring an SEO company.
In 2019, Google accounted for over 75% of all global desktop search traffic while other search engines such as Bing, Baidu and Yahoo account for the rest. Unless a company knows how to work the algorithm of these major platforms and make sure their website appears on search results, their online presence can only go too far. An SEO company can help bring any client from obscurity to online superstardom. This decision can literally transform any business.
Choosing one should be done with care, however. There are a lot of SEO companies claiming to be the best, but only services with experience and a proven track records can do wonders for a business. Here are 5 of the Best SEO Companies in Los Angeles this year:
Best SEO Companies in Los Angeles, California 2021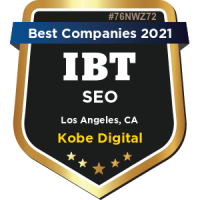 Kobe Digital is a programmatic marketing agency that designs, builds and manages cutting-edge campaigns
Kobe Digital is another top SEO company in Los Angeles. The main goal of the company is to help its client reach the right customers and achieve their desired results in terms of traffic and profits.
What makes this company stand out is its method of programmatic marketing. It's an innovation that the company specializes in, providing the most effective search engine marketing campaigns so that traffic is not just relevant, but also targeted and smart, yielding proper results.
It is not surprising that the company has garnered several awards since it started. It has been recognized by multiple premiere organizations as an industry leader in digital marketing and web solutions, including Google, Forbes, Bing, TopSEOs, and many more.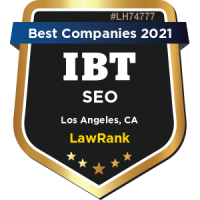 LawRank specializes in getting attorneys on the first page
Law Rank specializes in getting attorneys on the first page of search results. This legal marketing company has a record of ranking lawyers for the most competitive keywords in the US. Its industry veterans put clients first, making sure they deliver not only exceptional strategies but customer service as well.
Law Rank takes pride in its transparency. Clients can access all aspects of its marketing process, 24/7. Its list of satisfied clients include Mirman, Markovits, & Landau, Lorenz & Lorenz, LLP, Lavent Law, and more.
Among its services are search engine optimization, content and blog services, design and PPC. Law Rank is also a Google Partner.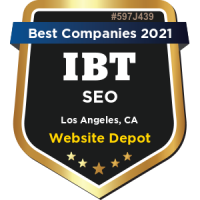 Award Winning, Google Partner web agency
Website Depot is one of the most established web design and SEO agencies in Los Angeles. Since 2012, it has been creating thousands of professional websites for firms, big and small, in the LA area. Apart from website design, SEO solutions and digital marketing strategies, the company also offers third-party API integration, customer applications.
Website Depot stands out from other SEO companies because their customer service. The company assures its clients that it will work hard to deliver for its clients, being available for any and all of their online needs. Some of its satisfied clients include Health Mate and Edwards Builders.
Website Depot is a Google Partner web agency and is an award-winning service.