Spurs vs. Jazz: Live Stream, Watch Online, Preview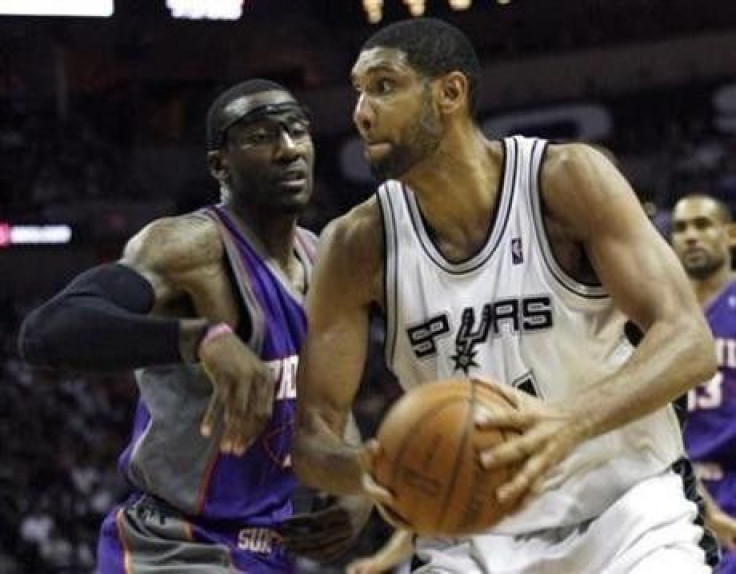 The San Antonio Spurs take on the Utah Jazz in Game 1 on Sunday at 1 p.m. EST. You can watch a live stream online of the game available here.
The game is also being televised on ESPN.
The Spurs come into Game 1 as the best team in the Western Conference and one of the favorites to advance to the NBA Finals. The Spurs put together an impressive 50-16 record during a shortened 66-game season behind Tim Duncan, Tony Parker, and a strong group of contributors.
San Antonio averaged the second most points per game in the NBA during the regular season and will look to move the ball around to get off to an early start against the Jazz. There is some extra incentive for advancing past the Jazz in the first round after getting knocked off by the Memphis Grizzlies in the first round last year.
I'm sure they will have their antennas up. They were one of the best teams last year, with the best record and lost in the first round. There won't be any letdowns there, Jazz coach Ty Corbin said. They have to be ready and we have to be ready, so we got to make sure we get ourselves prepared to go down there and compete.
The Jazz won its final five games to eke into the eighth and final spot in the Western Conference. Utah finally began playing to its potential this year and got consistent strong performances out of Al Jefferson and Devin Harris. Jefferson, who has battled injuries throughout his NBA career, averaged 19.2 points per game and 9.6 rebounds per game this season.
Along with Jefferson and Harris, the Jazz will rely on contributions from Gordon Hayward, Paul Millsap, and Derrick Favors to compete with the Spurs' strong depth. Game 1 represents a major opportunity for the Jazz, especially if they are able to steal a road game given how badly the Spurs will want to send a message.
I guarantee you they are going to try to make a statement in the first round just because of last year, Jazz backup guard Earl Watsonsaid. And the first game, especially.
© Copyright IBTimes 2023. All rights reserved.