Sri Lanka Refuses To Cooperate With UN Inquiry Into Human Rights Violations Committed By Government And Tamil Tiger Rebels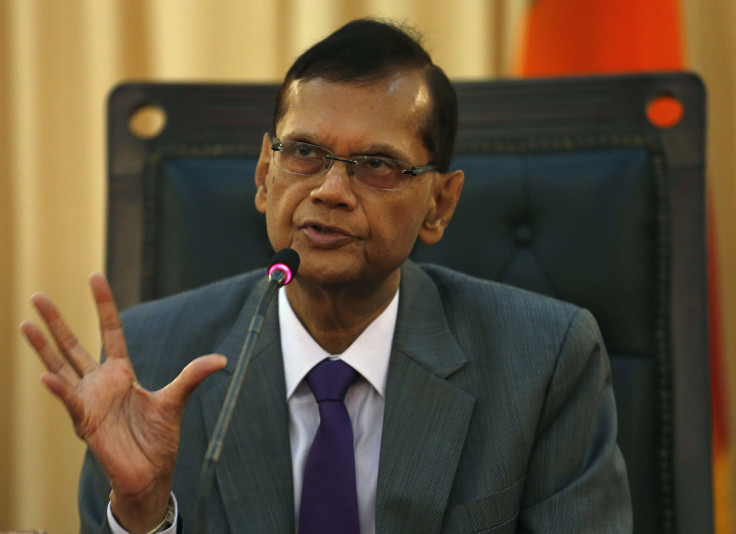 Sri Lanka said Monday that it will not cooperate with the United Nations, or UN, in the organization's inquiry into alleged war crimes committed by government forces and Tamil Tiger rebels in the civil war that rocked the country for nearly three decades, news reports said.
Sri Lanka's Foreign Minister Gamini Lakshman Peiris said that the government had not accepted the findings of the UN investigation because the country's government was concerned about the report's legality, its fairness and other conflicts of interest, but added that the government will not prevent anyone from providing evidence to the UN, Reuters reported.
"Where the government is required to do anything to support the investigation or to participate in it, the government will not do that," Peiris reportedly said, according to Reuters, and added: "Nobody can come here without the cooperation of the Sri Lankan government."
A UN panel found evidence that nearly 40,000 minority Tamil civilians were killed in the last years of the war in Sri Lanka, which ended in 2009, after a final offensive by the Sri Lankan army against rebel fighters that also claimed mainly civilian lives. The 47-member UN Human Rights Council approved an inquiry in March into the violence that prevailed during the war, with 23 votes in favor of and 12 votes, including from China and Russia, against the proposal. Other members, including India, abstained from voting on the proposal.
"They will have to tell us what they want to do. But the clear policy decision had been taken that we do not associate ourself with the inquiry and we do not submit to the jurisdiction of the investigating committee," Peiris said, according to Reuters.
The Sri Lankan government has repeatedly rejected accusations made against it of committing war crimes, and banned 16 Tamil organizations last week that demanded a UN probe into the matter.
Peiris also warned, Associated Press reported, that financial contributions by other countries to fund the inquiry may lead to a possible conflict of interest.
Sri Lanka's civil war began in 1983 after the Liberation Tigers of Tamil Eelam, or LTTE, an independent Tamil militant organization, demanded to create a separate state for minority Tamils in the north and east of the country. The LTTE, which was branded as a terrorist organization by 32 countries, including the U.S., was crushed by the Sri Lankan military in 2009, ending the war.
© Copyright IBTimes 2023. All rights reserved.