'Star Wars: The Old Republic' New Expansion: Release Date, Features And Everything To Know
KEY POINTS
A new expansion for "Star Wars: The Old Republic" is due to arrive this holiday season
The "Legacy of the Sith" expansion continues the game's story while adding new features
Players will soon be able to change fighting styles on the fly with the new Combat Styles system
BioWare is planning to celebrate the 10th anniversary of "Star Wars: The Old Republic" with a brand-new expansion pack geared toward improving the new player experience while continuing the game's established story to its latest chapter.
The new expansion, dubbed "The Legacy of the Sith," will thrust players back to the far-away galaxy of "Star Wars" during the era of the Republic and the Sith Empire, where they must continue the hunt for Darth Malgus in the ruins of a Sith temple on the planet Elom to prevent the renegade Sith lord from recovering ancient artifacts.
Players can experience the new storyline alone or with friends via multiplayer flashpoints. Additionally, the aquatic world of Manaan will receive a new daily area and a new unlockable base of operations for players who have completed its related questline.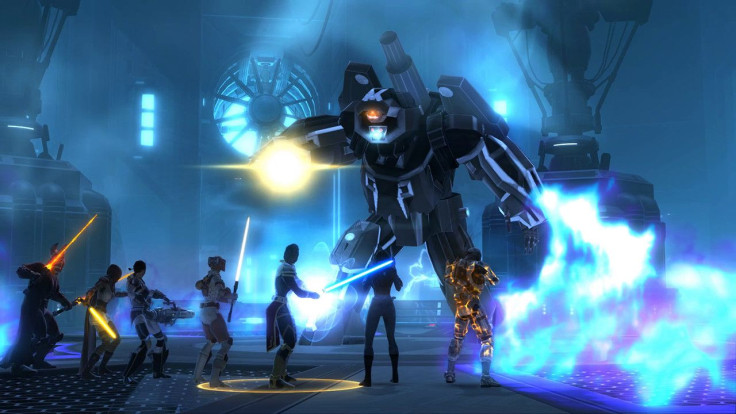 A new Operation called the R-4 Anomaly is also getting added to the game. Players must stop an obscure Sith cult from obtaining a powerful weapon from deep space that can tip the balance across the entire galaxy.
The biggest change coming to "SWTOR" is the new Combat Styles system, which allows players to use different fighting styles regardless of their chosen class. This new system opens up many new combinations and customization options for players to choose from, letting them play fulfill whichever character fantasy they want.
Custom loadouts will allow players to easily switch between their fighting styles and quickly adapt according to the situations they face or simply swap between tech and Force-type classes based on their preference.
Lastly, BioWare will be taking a look at the overall player experience and improve upon core systems and mechanics that need some touching up. Players can expect a better character creator, reworked character sheets and more. This improvement pass will cover both new and old players alike.
"Star Wars: The Old Republic" will continue to receive regular updates throughout the next couple of years, with improvements to visual improvements, tech modernization and many other upgrades planned for future updates.
"Legacy of the Sith" will be free for all subscribers and is expected to go live by the holiday season.
© Copyright IBTimes 2023. All rights reserved.