Starbucks Switches Rewards Program; Will Now Be Based On Dollars Spent Rather Than Visits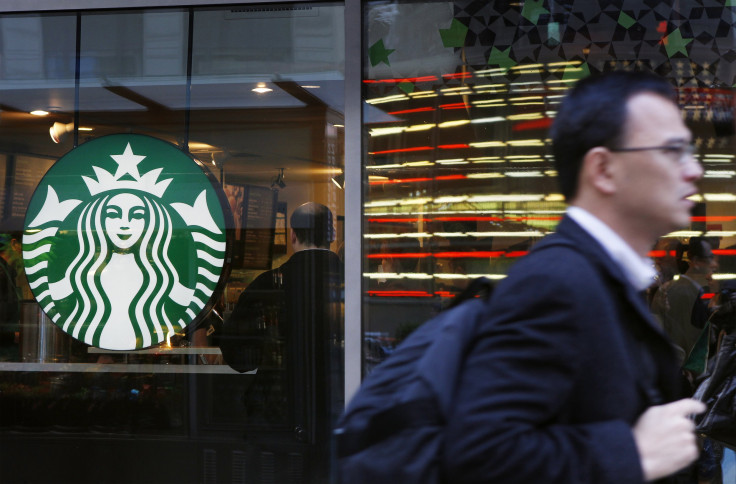 Starbucks announced Monday it is changing its North American loyalty program, and will be dishing out rewards based on dollars spent and not the number of visits, Reuters reported. Beginning in April, customers in the United States, Canada and Puerto Rico will earn two stars for every $1 spent, rather than one star per visit under the current program.
Currently, customers may redeem 12 stars for a free food or drink item. The new program, however, will require them to have accumulated 125 stars to get a free item. Since most customers spend around $5 a visit, according to global chief strategy officer Matt Ryan, customers will need to visit around 12.5 times, or spend a little over $60, before earning a reward.
Ryan claimed the goal is not to weaken the Starbucks' rewards program, but he did acknowledge that 1 percent of the chain's total transactions now come from customers who request two or more transactions to earn stars more quickly, Reuters reported.
Starbucks Corporation (SBUX) | FindTheCompany
The goal of the switch is to get more people to sign up for the loyalty program, which currently has over 11 million active members, and to increase store sales and profit, the company said, USA Today reported. Under the new program, customers are expected to reach gold status faster since it has two levels as opposed to three. Monthly "double star days" will also reportedly help customers collect rewards at a quicker rate.
While sales have been steady, the coffee giant's store growth has been slowing, according to Bloomberg. Amid a slew of efforts to attract customers after the morning coffee rush — including adding pastries, sandwiches, fruit and cheese plates and even booze to the menus at some locations — Starbucks still gets roughly three-fourths of its revenue from coffee, a level that hasn't moved in years. The new loyalty program could attract customers to buy a sandwich or other more expensive items, and will likely spark criticism from customers who rack up stars by frequent purchases of drip coffee and other lower-cost items.
© Copyright IBTimes 2023. All rights reserved.