'Stars Wars' Casting Rumors: Jennifer Lawrence To Play Young Han Solo In Episode VII? Actress Says, 'I've Always Wanted To Play A Man'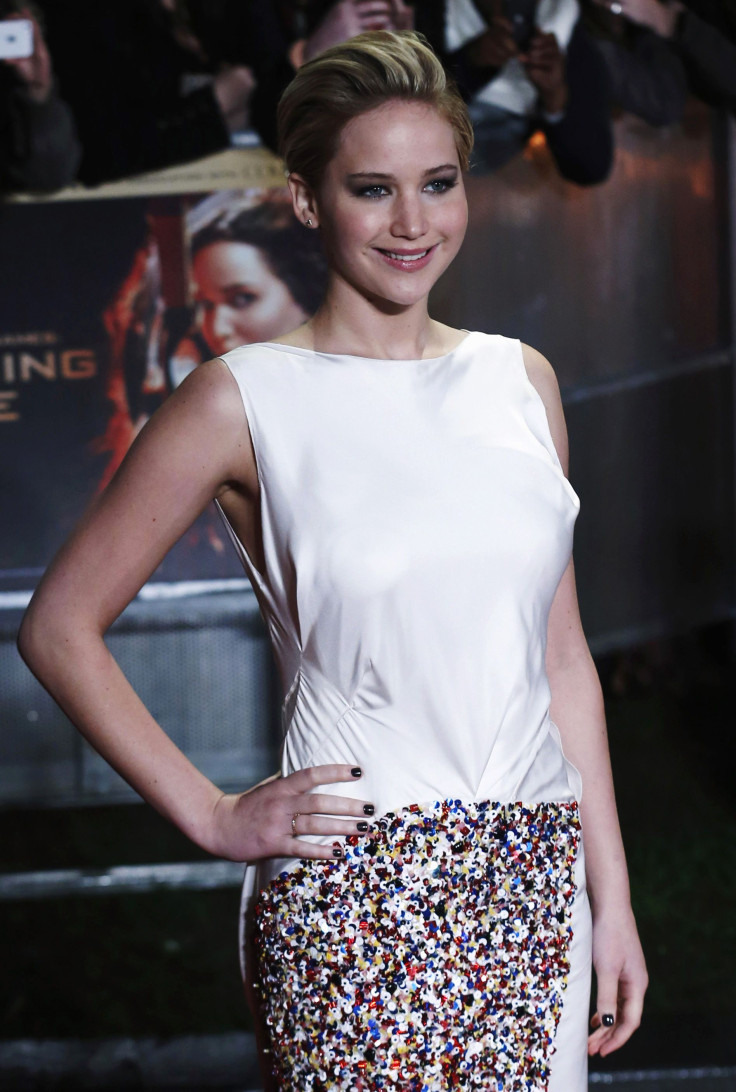 Actress Jennifer Lawrence, star of "The Hunger Games" film franchise, shot down rumors that she is planning to transfer from the post-apocalyptic world of Panem to the fictional galatical world of "Star Wars" Monday.
Following a plea in February from ScreenCrush begging "Star Wars: Episode VII" filmmakers to cast actress Jennifer Lawrence in the lead role of young Han Solo, the 23-year-old star responded to the site's speculative casting rumors at a press event this week. "I can't play a young Han Solo. That's awful," Lawrence told E! News at the premiere of "The Hunger Games: Catching Fire" in London Monday.
While the two-time "Hunger Games" star and recent Academy-Award winner denied she is in talks to star in the upcoming "Star Wars" film, she did admit her lifelong desire to play the opposite sex in a feature film. "[I've always] wanted to play a man," said Lawrence, also stating that whoever wins the coveted role will "probably be male."
Lawrence laughed off the casting rumors again Monday night in an interview with SlashFilm but did share that if given the chance, starring in the role made famous by veteran actor Harrison Ford in 1977 would be a dream come true. "Oh my God, that's awesome," she said, adding, "Can I do that?"
According to ScreenCrush writer Britt Hayes, Lawrence has the right "witty and sarcastic swagger" to satisfactorily fulfill the role of Han Solo. "When I think about all the male actors under 30 who are aged appropriately to play a young Han Solo, none of them seem right for the part," said Hayes, adding, "There's only one actor under 30 who I think could play Han Solo with the same je ne sais quois of Harrison Ford, and that's Jennifer Lawrence."
Last week, casting agent Claire Curry released information regarding an open casting call for two roles, Rachel and Thomas, in an unnamed, upcoming Walt Disney Pictures Film. Following the casting release, which calls for as a young woman of any ethnicity between the ages of 17-18 and a 19-23-year-old male that is "handsome, smart and athletic," "Star Wars" fans have bombarded Curry's social media page.
"Star Wars: Episode VII" is currently scheduled for a December 18, 2015 release. According to the film's IMDB page, Ford and his former co-star, actress Carrie Fisher, are both rumored to be reprising their roles as Han Solo and Leia Solo.
© Copyright IBTimes 2023. All rights reserved.