Start-Up Hopes To Attract Apple Beats Fans With Gaming-Focused Bluetooth Speaker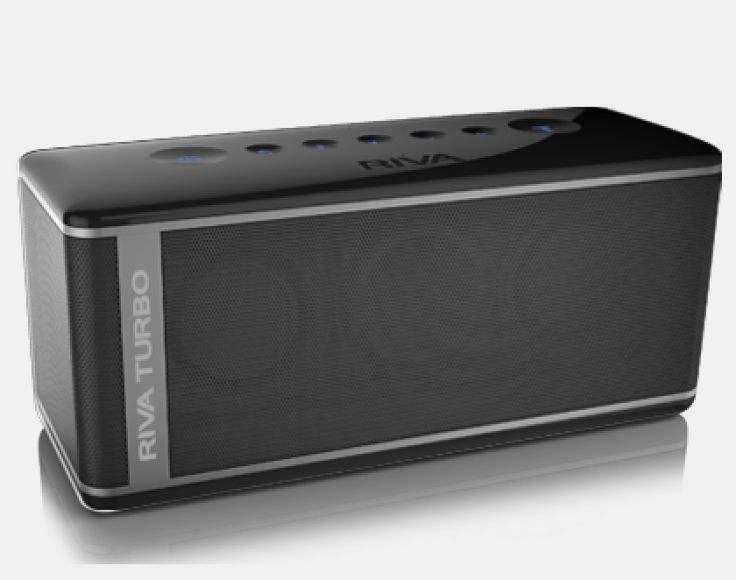 When I first moved to New York City, I lived in a 6-foot-by-13-foot apartment with a loft-style sleeping area on 46th Street in Hell's Kitchen. I only had space for a desk and a minifridge, and I had very little room for anything else. My gaming set-up was pathetic, and my Nintendo Wii sat on top of my PlayStation 3 in a space that was definitely not ideal for both. I remember playing "Uncharted 2" and "Resident Evil 5" with the volume turned all the way up on my crappy, 15-inch analog television -- a meager attempt to tolerate the tiny screen and the low-quality sound of the television's built-in speaker.
This is a conflict faced by many young gamers who are venturing out on their own for the first time -- a lack of space -- whether it be a college dorm room or an affordable studio apartment. For many players, sacrifices must be made -- smaller screens or a less than satisfying sound experience that make those long sessions of "Destiny" a little less enjoyable.
Enter Riva's Turbo X, a 9-inch-by-3.5-inch Bluetooth speaker that's perfect for gamers (or movie watchers or music listeners) living in a small space. Riva, a startup company that focuses on high-end Bluetooth devices, will launch the speaker sometime next month. The Turbo X will feature Trillium technology, an audio enhancement that enlarges the sound's image while allowing the power of the sound to be reproduced without compression.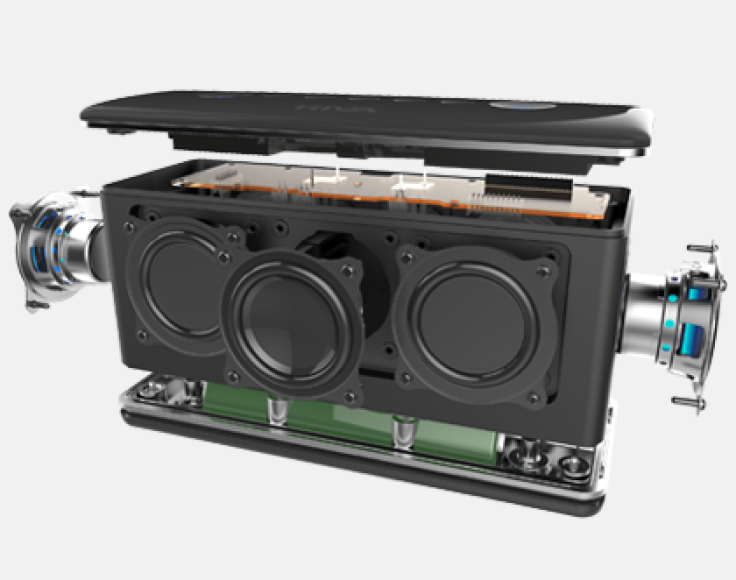 "Through the technology with the seven speakers and the Trillium algorithm, which mixes the stereo with the three channels and then puts it over a left, center and a right speaker, it gives you a very big and immersive sound field," Donald North, president and chief engineer of Riva, said to IBTimes.
Riva is one of the first Bluetooth speaker manufacturers to focus on gamers. Though the speaker is portable, waterproof and can be taken almost anywhere, it does its best work in the living room or bedroom, where it creates a dynamic, live, believable sound no matter where it's placed, and no matter to which medium it's connected -- computer, tablet, laptop or gaming console.
"With the way we developed and tuned the system, it's tuned to be as honest as we can to the recordings. Everything's gonna come through as it was recorded, and you'll hear all the details and nuances of every album or song," North said.
How will Riva's Turbo X compare with the already over-saturated high-end Bluetooth speaker market? North is confident the device's Trillium technology will set it apart from the competition, which includes Apple Inc.'s billion-dollar division Beats By Dre.
"The way we're doing the sound with the Trillium sets us apart, giving you this big, spacious, immersive sound you can enjoy anywhere in the room. It sounds like a much bigger hi-fi system," North said.
The Turbo X will be available in black and white with silver. It will have a battery life as long as 20 hours and be priced at $349.99. A smaller, less costly version of the Turbo X also will be available.
© Copyright IBTimes 2023. All rights reserved.