State Department Hacked: Unclassified Email Network Shut Down For Security Reasons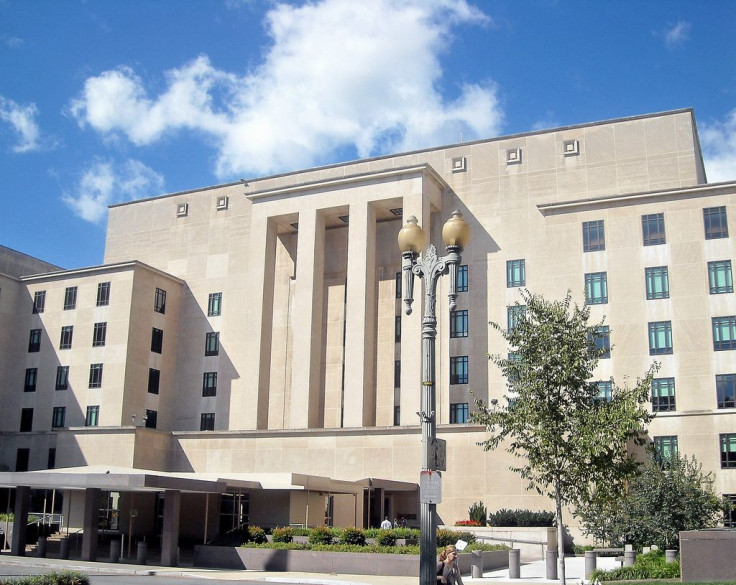 The U.S. State Department has temporarily shut down its entire unclassified email network because of a suspected hacker attack. While no classified information appears to have been taken, officials told the Associated Press "activity of concern" was detected at around the same time a White House data breach was reported in October.
The email shut down was part of a scheduled downtime meant to give technicians access to the system so they could make any necessary security updates. The unnamed official told the AP that the State Department's network is expected to be operating normally again when the updates are completed on Monday or Tuesday.
Word that the State Department was targeted comes after a flurry of reports that other high-level U.S. government networks, from the White House to the U.S. Postal Service, have also noticed unusual network activity. The hackers responsible have not been officially identified, though top Obama administration officials have previously blamed hacker groups sponsored by the Russian and Chinese governments for high-level infiltrations.
A hack on the White House's unclassified network first reported in October, for instance, was blamed on Russia, and an October attack this month on the National Oceanic and Atmospheric Administration was traced to mainland China, according to U.S. Rep. Frank Wolf (R-Virginia), who spoke to the Washington Post.
"NOAA told me it was a hack and it was China," Wolf said before going on to rebuke the agency for failing to disclose the attack "and deliberately misleading the public" when asked about what exactly happened.
Both the Russian and Chinese governments have denied committing any kind of cyber espionage, consistently responding by saying that the U.S. conducts more cyber attacks than any other country.
© Copyright IBTimes 2023. All rights reserved.