State Of The Union 2015: 5 Basic Things To Know About Obama's Free Community College Proposal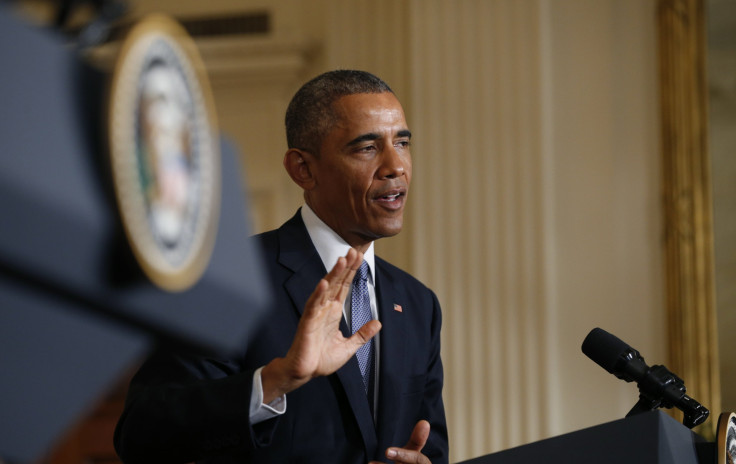 President Barack Obama was expected to use the annual State of the Union address to rehash his proposal to make community college available at no cost to students. He announced the "America's College Promise" plan earlier this month, but if you're just hearing about it now, here are some of its nuts and bolts:
1. It would give two tuition-free years of community college to "everybody who's willing to work for it."
That means it's not a free-for-all. To take advantage of the program, students have to attend at least part-time, keep a minimum 2.5 GPA and progress toward finishing their programs. If all states participated, up to 9 million students could save an average of $3,800 per year.
2. Not all community college programs automatically qualify.
Participating schools must offer degree programs that can transfer to local four-year colleges and universities or occupational training programs for in-demand fields like energy, manufacturing and information technology, according to a White House fact sheet. They also have to help improve student outcomes.
3. It would be expensive for the government.
The program is expected to cost about $60 billion over 10 years, White House deputy press secretary Eric Schultz told reporters. The federal government would fund three-quarters of the program with states picking up the remainder. More details about the program's cost are expected to be included in Obama's budget proposal scheduled for Feb. 2.
4. Republicans probably won't let the plan come to fruition.
The GOP-controlled Congress is unlikely to ever pass the proposal, which House Speaker John Boehner, R-Ohio, called a talking point. But that's OK -- domestic policy adviser Cecilia Muñoz said that Obama's goal in proposing free community college was meant to start a conversation about increasing access to higher education, Reuters reported.
5. It might not help the right students.
Students from low-income families already pay very little -- if anything -- in community college tuition. That means Obama's proposal could benefit middle- and upper-income students who don't need the help, according to Brookings Institution. The ones who do need monetary support still have to figure out how to afford books and supplies. Also, National Student Clearinghouse research indicates many students don't make the jump from community college to four-year schools.
© Copyright IBTimes 2023. All rights reserved.