Statue Of Liberty ISIS Bomb Threat Arrest: NYPD, FBI Capture Jason Paul Smith In Texas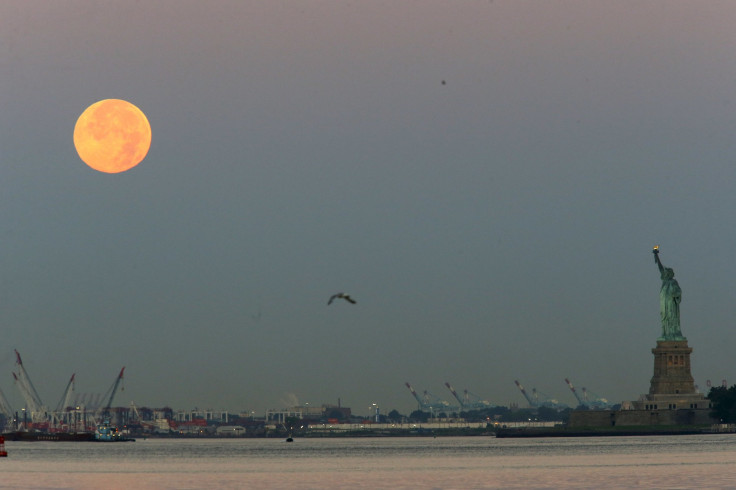 A man was arrested Wednesday in Texas for calling in a fake bomb threat to the Statue of Liberty months ago, prompting the evacuation of several thousand people from the national monument. Jason Paul Smith, 42, was arrested by the FBI and New York police, and was scheduled to appear in the Terrorism and International Narcotics Unit of the federal court.
Smith allegedly called in the bomb threat to Liberty Island via a 911 call in April, saying he was a terrorist by the name of Abdul Yasin working for the Islamic State group. During the call, Smith allegedly said "we" are preparing to "blow up" the Statue of Liberty. He used an application for hearing impaired individuals to make the alleged call from his iPad.
An evacuation took place immediately, as 3,200 people were ushered off the island in small boats. Police officers, bomb-sniffing dogs and SWAT teams arrived on the scene and swept the area.
Originally from Harts, West Virginia, Smith was arrested in Lubbock, Texas, on charges of conveying false information, a crime that can carry possible punishment of five years in prison. The verified Twitter account for the FBI in New York posted a tweet Wednesday afternoon announcing Smith's arrest.
Identifying himself only as "ISIS Allah bomb maker," Smith allegedly used the same iPad to place other 911 calls based on false pretenses, including once for a bomb threat for Times Square and another to threaten the lives of police officers near the Brooklyn Bridge, WNBC, New York, reported. Possible motivations for the Smith's alleged calls were not immediately detailed in a statement released by the U.S. attorney's office.
Smith was scheduled to appear in court Wednesday afternoon. Assistant U.S. Attorney David Zhou was set to head up the prosecution.
© Copyright IBTimes 2023. All rights reserved.
FOLLOW MORE IBT NEWS ON THE BELOW CHANNELS