Stem Cell Therapy Poised to Come in From the Cold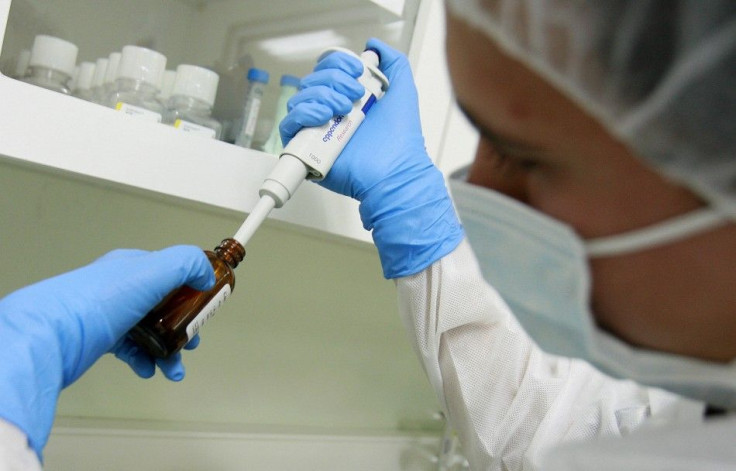 (Reuters) - A rogue surgeon injects stem cells from a fetus into a sick man's brain. The cells morph and form body parts. When the man dies, the pathologist finds cartilage, skin and bone clumped in his brain.
The scene is not from a horror movie; it happened to Max Truex, a former Olympic runner who suffered from Parkinson's disease. The case sent a chill through the scientific community when it came to light 15 years ago and typifies some of the hurdles researchers have faced while trying to bring stem cell therapies to the market.
Now, it appears, their efforts are closer than ever to paying off.
Dozens of adult stem cell treatments are moving through clinical trials and showing early success, raising hopes that some could reach the market within five years.
It will only take a few successes to really change the field, said Gil Van Bokkelen, chief executive of Athersys Inc and chairman of the Alliance for Regenerative Medicine. As you see things getting closer and closer to that tipping point, you're going to see a frenzy of activity take place.
Many of the trials focus on heart disease and inflammatory conditions, some of the biggest markets in medicine. The cells used are derived from adult tissue such as fat, or bone marrow, thereby circumventing the ethical concerns raised by the use of cells derived from embryos.
Data for the most part remains early, but as more results emerge, pharmaceutical companies are beginning to take note.
A lot of big companies are looking to place bets on some Phase II products once that data has been confirmed, said Paul Schmitt, managing partner at venture capital firm Novitas Capital. Even now they're attending all the medical meetings and talking to all the stem cell companies.
Venture funds like Novitas are taking different approaches to playing the emerging field. Novitas invested $4 million in Amorcyte Inc, a company recently acquired by NeoStem Inc that is developing a treatment for heart disease. It is sticking to that investment for now.
By contrast, Aspire Capital Partners LLC is investing more broadly in the hope that one success will offset the inevitable failures.
My philosophy in the stem cell space is that it's very difficult at this point to pick the winners and losers, said Steven Martin, managing member at Aspire. We believe that over time there will be some very significant clinical progress, and valuations will improve, but we're still a long way from an approved therapy.
In the meantime, he said, we are willing to be patient because we think the upside is tremendous.
GROWING INTEREST
Aastrom Biosciences Inc recently presented promising results from a mid-stage trial of its treatment for patients with critical limb ischemia, a disease in which blood flow to the extremities is restricted, at the American Heart Association's annual meeting. A mid-stage trial from Australia's Mesoblast Ltd showed its stem cell product reduced the rate of heart attacks and the need for artery clearing procedures by 78 percent.
We're actually developing products now, said Timothy Mayleben, chief executive of Aastrom, which is using cells derived from a patient's own bone marrow to develop treatments for cardiovascular disease. For the first time you are starting to see data being presented at major medical meetings.
Mesoblast has attracted more interest from investors than most. In late 2010, Cephalon Inc took a 20 percent stake in the company, which now has a market value of $2 billion -- far greater than any other pure play company in the space. Cephalon was bought this year by Teva Pharmaceutical Industries Ltd..
Mesoblast gets this out-sized valuation by being a standard bearer in a risky field that everyone feels has a lot of promise, said Raghuram Selvaraju, an analyst at Morgan Joseph TriArtisan.
Shire Plc said in May it planned to establish a new regenerative medicine business, and kick-started it with the $750 million purchase of Advanced BioHealing Inc, which makes a skin substitute for treating diabetic foot ulcers.
Pfizer Inc, Johnson & Johnson and Roche Holding AG are members of the Alliance for Regenerative Medicine, a nonprofit group that promotes awareness of the field. Pfizer has a regenerative medicine unit and a partnership with Athersys. But their projects are small.
Big pharma companies will be more interested in investing once they see data in hundreds of patients, said Schmitt.
Once that happens, there will be a land rush, he said, just as there was with monoclonal antibodies, genetically engineered molecules such as Roche's breast cancer drug Herceptin and Abbott Laboratories' rheumatoid arthritis drug Humira.
Monoclonal antibodies were a missionary effort for many years, all through the eighties and nineties, Schmitt said. They were called silver bullets, and eventually those bullets turned to gold.
According to GBI Research, the market for monoclonal antibodies was worth $15.6 billion in 2010 and is expected to reach $31.7 billion by 2017.
Stem cell therapy, which once promised to deliver cures for everything from Alzheimer's disease and Parkinson's to spinal cord injury, has followed a similar path of enthusiasm followed by disappointment.
There was a lot of hype around the industry early on and the industry failed to live up to that hype, said Aastrom's Mayleben.
Now stem cell therapy is gaining credibility again as real clinical data begins to emerge.
From an investor standpoint, the time lines are long, but the opportunity to transform medicine and science is unlike anything else out there, said Aspire's Martin.
MASTER CELLS
The promise of stem cells, which have been used for 40 years in bone marrow transplants, lies in their ability to repair tissue, reduce inflammation, regulate the immune system, and respond to calls for help from multiple places inside the body. Stem cells are the body's master cells - blank slates that renew themselves and mature into specific cell types in the heart, muscle and other organs.
Embryonic stem cells are uniquely capable of differentiating into every type of mature cell in the body, and were long viewed as the most promising for regenerating tissue.
But harvesting stem cells from embryos requires the destruction of the embryo itself, a process opposed by conservative Christian groups. Moreover, their endless capacity to divide can lead to the formation of teratomas, or stem cell cancers.
Recently, Geron Corp, the world's leading embryonic stem cell company, said it could no longer fund its stem cell work and would focus on developing cancer drugs. It closed its trial for spinal cord injury.
Unlike embryonic stem cells, adult stem cells have a more limited capacity to differentiate, but appear able to reduce inflammation and promote blood vessel formation. Furthermore, they can respond to damage in the body in a flexible and dynamic way, offering advantages over traditional drugs.
They seem to be preprogrammed to act some way in tissue repair, not to form an organ or a tissue, said Douglas Losordo, head of stem cell research at Baxter International Inc, which is developing cell therapies for heart disease. The cells that we use are very effective at stimulating the formation of new blood vessels, but if I wanted to make a brain cell out of those cells they would not be very good at it.
These are the type of stem cell treatments, delivered by infusion, injection or catheter, that are being developed today.
Some companies, such as Celgene Corp, Pluristem Therapeutics Inc, Athersys and Mesoblast are developing so-called allogeneic products designed to be sold with the ease and scale of a traditional pharmaceutical. Cells are taken from a single donor, expanded, frozen and shipped for use in thousands of people.
We wanted to create a product that everyone could receive and not have to match every donor to every recipient, said Robert Hariri, chief executive of Celgene's Cellular Therapeutics unit.
Aastrom, Baxter, NeoStem and Cytori Therapeutics Inc use cells taken from a patient's own body in what is known as an autologous transfer. This personalized approach eliminates the risk that the cells will be rejected.
There are going to be dividing lines in the industry between autologous and allogeneic and there are some indications where one will be better than the other, said Jason Kolbert, head of business development at NeoStem.
It may be that immediately following a heart attack you would want to use an allogeneic therapy to limit the damage in those first few hours, and then follow up after day five with an autologous product like ours.
Different types of stem cell are being used for different diseases. Cytori is developing a heart disease product derived from fat cells, for example, while Celgene is using placental cells for Crohn's disease and rheumatoid arthritis therapies.
Fetal cells are also being explored. Neuralstem Inc, for example, is developing treatments for neurological disorders from an aborted fetus and is in the early stages of testing a treatment for amyotrophic lateral sclerosis, known also as Lou Gehrig's disease.
I think Neuralstem is one to watch, said Aspire's Martin.
CHALLENGES AHEAD
As cell therapies move further through clinical trials, companies will need more money, and funding is scarce. Aastrom's shares have fallen 37 percent since reaching a year high of $3.47 in June as investors brace for another dilutive capital-raising effort.
Companies with credible partners will likely have an advantage. Athersys has a partnership with Pfizer; Cytori has a partnership with General Electric Co; Pluristem has a partnership with United Therapeutics Corp. Celgene, which makes cancer drug Revlimid, has resources of its own.
Yet even if companies remain afloat long enough to bring a product through late-stage clinical trials, it is unclear what regulators like the Food and Drug Administration will require in order to approve them.
Some believe the regulatory hurdles for treatments derived from a patient's own cells will be lower than those where the cells come from donors, since there is less risk of cell rejection. However, no clear pathway has yet been established.
We need a clear, consistent and rigorous regulatory framework, said Athersys's Van Bokkelen The FDA is actually willing to provide lots of guidance and assistance to sponsors, if you just ask them.
(Reporting by Toni Clarke in Boston and Deena Beasley in Los Angeles; Editing by Michele Gershberg, Edward Tobin and Tim Dobbyn)
© Copyright Thomson Reuters 2023. All rights reserved.