Steve Sabol, NFL Films President And Co-Founder, Dead At 69. NFL Players And Insiders React On Twitter [PHOTO]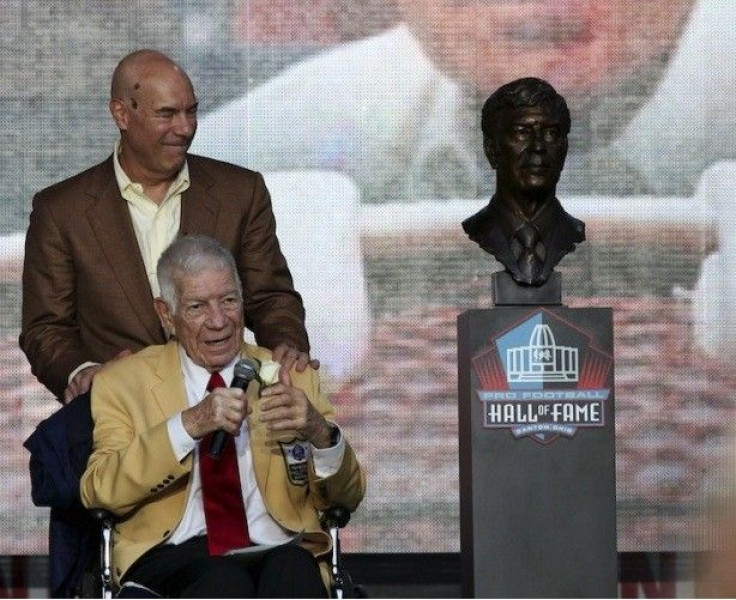 Steve Sabol, one of the founding members of NFL Films, died this morning after he lost his battle with brain cancer at the age of 69.
While he had reportedly suffered a seizure in 2011, Doctors discovered an unremovable tumor in Sabol's brain for which he had been receiving treatment ever since, according to TMZ.
Sabol co-founded NFL films as a cameraman, editor, and writer in the 1960s with his father Ed. Together, the two revolutionized the way football fans watched the game. Having won over 35 Emmy awards over the course of his career, Sabol made his mark on the game with techniques such as dramatic montages, compelling music and candid player sound bites from the field and the sidelines.
Among other things, Sabol will be remembered for pioneering several iconic shows including, "Hard Knocks," "NFL Films Presents" and "Football Follies."
In 2007, the Pro Football Hall of Fame honored Sabol with the Dan Reeves Pioneer Award recognizing his innovative ideas that have contributed to the game of professional football.
Those close to Sabol also put out brief statement via Twitter in an effort to send condolences to the man who some say was an extremely influential figure in the league
ESPN NFL Insider Adam Schefter tweeted, "The NFL lost one of its most influential figures and the world lost a great man. RIP, Steve Sabol."
In an effort to send condolences, Seattle Seahawks head coach Pete Carroll Tweeted, "Sad to hear about the passing of Steve Sabol, the president and co-founder of @NFLFilms. Sending condolences to his family and friends"
Even Former New York Giant Michael Strahan reached out and tweeted, "RIP Steve Sabol!! A great man who made football film into art."
NFL Commissioner Roger Goodell released a formal statement on Sabol's death ... saying, "Steve's passion for football was matched by his incredible talent and energy. Steve's legacy will be part of the NFL forever. He was a major contributor to the success of the NFL, a man who changed the way we look at football and sports, and a great friend."
© Copyright IBTimes 2023. All rights reserved.