Stock Futures Signal Higher Wall Street Open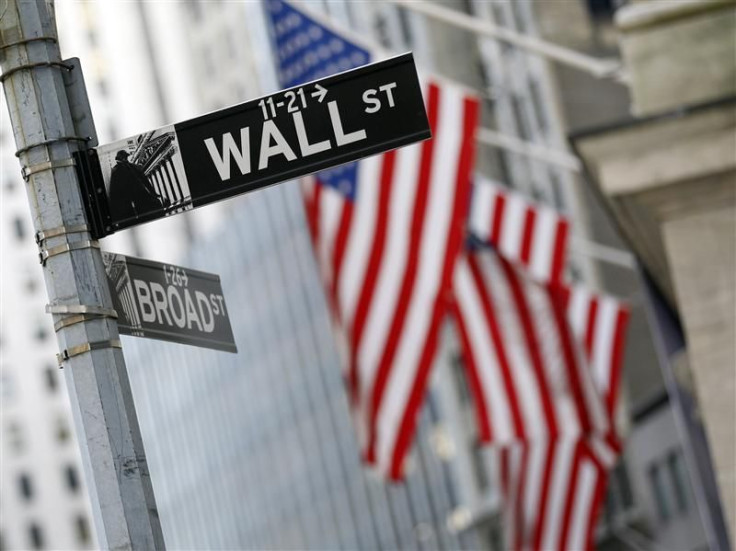 (REUTERS) - Stock index futures pointed to a slightly higher open for equities on Wall Street on Wednesday, with futures for the S&P 500, the Dow Jones and the Nasdaq 100 rising 0.2 to 0.3 percent.
Walt Disney Co.'s quarterly revenue fell short of Wall Street's expectations after the movie studio put in a poor showing, but profit grew at a faster-than-expected 12 percent clip as media networks and theme parks held up in an uncertain economy.
Western Union, the world's largest payment transfer company, posted a higher fourth-quarter profit, but forecast full-year earnings below market expectations on macro-economic challenges.
Groupon reports its first results as a public company and the market will be keen to see if the largest daily deal website makes its first quarterly profit. Groupon is expected to report earnings of 3 cents per share on revenue of $475 million, according to Thomson Reuters I/B/E/S.
Visa is expected to post a profit of $1.45 per share, up from $1.23 per share in the quarter, helped by a rise in consumer spending in the holiday season.
Other companies announcing results include Sprint Nextel, Cisco Systems, News Corp., Moody's Corp. and Time Warner.
The Mortgage Bankers Association releases at 1200 GMT Weekly Mortgage Market Index for the week ended Feb. 3, versus the prior week. The mortgage market index read 753.3 and the refinancing index was 4,113.8 in the previous week.
Yahoo Inc. Chairman Roy Bostock and three other directors will step down as the struggling company ploughs ahead with an internal overhaul, including discussions on dealing with its stakes in China's Alibaba Group and Yahoo Japan.
Real estate services company CBRE Group Inc.'s quarterly earnings, excluding charges, beat Wall Street's forecast, as stronger revenue from sales and its outsourcing business offset lower leasing revenue from the Americas.
Lower chicken wing costs and price increases helped bar and grill chain Buffalo Wild Wings Inc top Wall Street estimates and forecast strong growth in fourth-quarter same-store sales.
Oil field services company Halliburton plans to stop issuing BlackBerry smartphones to employees and switch over to Apple's iPhone, which it said was better suited to its needs, marking another setback for Research In Motion.
Illumina rejected as inadequate on Tuesday a $5.7 billion hostile takeover bid from Roche, saying it undervalues the gene sequencing company.
Life Technologies Corp., a maker of tools and genetic testing equipment used in biotechnology research, on Tuesday reported slightly higher than expected fourth-quarter profit and said it sees modest revenue growth in 2012.
European stocks rose 0.6 percent on Wednesday, breaking a two-day losing streak, thanks to a string of upbeat corporate outlooks and as investors bet that Greece will finally secure the bailout it needs to avoid a chaotic default.
Greek parties will try yet again on Wednesday to strike a reform deal in return for a new international rescue package to avoid a chaotic default, after a string of delays which have prompted some EU leaders to warn that the euro zone can live without Athens.
U.S. stocks rose slightly on Tuesday, but with the outcome of discussions on a bailout package for Greece uncertain, investors are unlikely to make big bets in coming days.
The Dow Jones industrial average was up 33.07 points, or 0.26 percent, at 12,878.20. The Standard & Poor's 500 Index was up 2.72 points, or 0.20 percent, at 1,347.05. The Nasdaq Composite Index was up 2.09 points, or 0.07 percent, at 2,904.08.
(Reporting by Blaise Robinson. Editing by Jane Merriman)
© Copyright Thomson Reuters 2023. All rights reserved.