Stop Drunk Dialing: Drunk Mode Is The App For That (And Texting, And Snapchatting Too)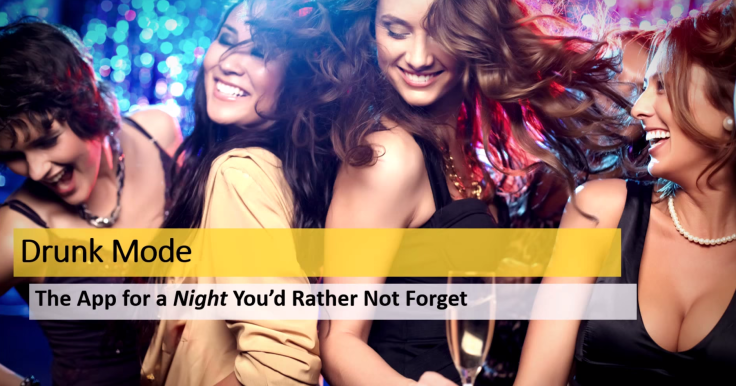 Waking up with a hangover is bad enough, but picking up your smartphone and seeing all the people you drunk-dialed or texted can sometimes make it so much worse. Fortunately, there's an app for that.
Drunk Mode is an app for iPhone and Android that prevents you from calling or sending messages to specific contacts for up to 12 hours when you're gearing up for a long night out. It also has a pretty great new feature that allows you to recover Snapchats that you sent the night before.
The app allows smartphone users to track down those friends with a habit of disappearing during a drunk night out, as well as a "breadcrumbs" features, which helps answer the age-old question, "Where the hell did we go last night?"
The Snapchat feature, which allows users to remember the messages they sent the night before, currently only works on Android devices. The team says it should be ready for iPhone users by spring.
Creator Joshua Anton told USA Today that the idea came after he received a call from a girl who said a few things that she "probably wouldn't… if she were sober." Anton hired a software development team and launched Drunk Mode in 2013. The team is now launching a crowdfunding campaign to help them incorporate a bunch of new features. The campaign began in October, but so far has only come a little over $1,000 toward its goal of $30,000.
Drunk Mode hopes to eventually incorporate a "find a ride" feature that shows where modes of public transportation -- like taxis, Uber, Lyft and buses -- are located in real-time, as well as a "hype map" of the best parties, including a "girl to guy ratio" at each club.
© Copyright IBTimes 2023. All rights reserved.