Storage Wars: Can Dropbox, Box Survive A Price War With Microsoft, Yahoo And Google?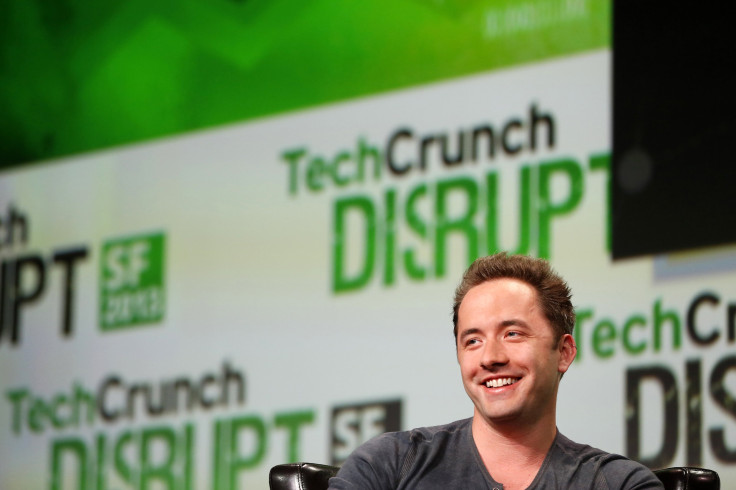 Microsoft last month announced it would give Office 365 paid subscribers unlimited storage in the cloud -- a bargain at just $6.99 per month for a service that also includes the Office productivity suite. It was the latest example of a tech giant using free storage to lure customers into paying for other products.
Yahoo last year began giving Flickr users 1 terabyte of free storage in an attempt to drive traffic back to the forgotten photo-sharing service. More recently, Apple gave its users more incentive to store their files within its ecosystem by dropping the price of iCloud storage, offering 20 gigabytes of space for $0.99 per month -- down from $40 per year, or about $3.34 per month. And in March Google slashed its 1 terabyte plan from a monthly charge of $49.99 to just $9.99.
The trend is a win for consumers, but could have a devastating effect on standalone storage companies such as Dropbox and Box. They burst onto the scene in the late 2000s with the promise of building businesses around the cloud, but these days, rivals are either giving away storage or selling it dirt cheap.
The startups, however, are fighting back. Dropbox, for example, felt compelled to match Google and in August also began offering its $9.99-per-month subscribers 1 terabyte of storage, up from 100 gigabytes. Box, which filed a prospectus for an initial public offering in March, delayed its stock-trading debut until at least next year, waiting for the market to improve.
Can Dropbox and Box really build profitable, growing businesses amid a storage glut? The answer is yes, according to several analysts and cloud computing market experts, but both companies must navigate smartly and avoid missteps.
If the startups attempt to compete on price alone, they'll lose to their bigger-pocketed rivals, according to independent enterprise IT analyst Andrew Reichman. Instead, they must differentiate and add value, or in other words, they have to give customers something that's worth paying for.
Dropbox has done this by building a service that's simple and allows users to quickly upload files, find them and share them with others. "That's a big value add, and they're able to charge a good bit more than what people pay just for commodity bulk storage," Reichman said. Dropbox is also partnering with its rivals. The company announced last week that its service is now integrated with Microsoft Office.
Box, meanwhile, is trying to make its service more valuable by targeting it toward businesses, not consumers. According to Forrester Research analyst Rob Koplowitz, Box is doing this by making it easy for developers to create productivity apps that work seamlessly with its cloud-storage service. This way companies can store their files in Box, then access them through other software they use to get work done. Currently, there are more than 1,000 apps that work with Box.
"They painted a vision of becoming a platform vendor, not just storage," Koplowitz said. "And that's a much richer value proposition."
These two strategies have helped both companies amass large followings. Dropbox has 300 million registered users, including 80,000 paying businesses, while Box has accumulated 25 million registered users and 34,000 business customers. That's a big advantage since most users don't like switching services once they start storing files with a service they like, Reichman said.
Another factor working in Dropbox and Box's favor is that there are still many users worth fighting over. According to media analysis website nScreenMedia, only 29 percent of American broadband users say they use a cloud storage service. Startups can win users who have yet to choose a service by simply producing experiences that get better reviews than what Microsoft, Google et al. have to offer, said Daniel Putterman, CEO of Pogoplug, a cloud storage startup based in San Francisco.
"Where companies are going to get into trouble is this notion of what's the value of a gigabyte," Putterman said. "You have to have something that feels compelling to your end customer."
Gaining and retaining users shouldn't be a problem for Box and Dropbox. The trick is turning the users that they do get into paying customers before their money runs out. Dropbox has not disclosed its financials, but from what Box filed in March, there are signs that offering cloud storage may one day be a viable business.
In Box's IPO filing, the startup's operating expenses increased 67 percent from $153.6 million in the fiscal year ending Jan. 31, 2013, to $257 million a year later. Over the same period, revenue grew 111 percent from $58.8 million to $124.2 million.
The biggest challenge facing Dropbox and Box is not whether they'll be undercut by tech titans with cheaper plans but rather how can they get more of their users to start paying.
© Copyright IBTimes 2023. All rights reserved.