Study Finds 37 Countries Face Severe Water Shortages: Study Suggests Water Shortages Affects Economy [Photos] [Maps]
The World Resources Institute found that 37 countries face "extremely high levels" of baseline water stress, in the first such country-level water assessment of its kind, according to the global research organization.
The assessment, published Thursday, evaluated, mapped and scored water risks in 100 river basins, ranked by area and population in 181 countries. The study provides information relevant for a country's economy, environment and community.
Countries received a score of 0-5 for each indicator -- the higher the score, the greater the exposure to that specific water risk.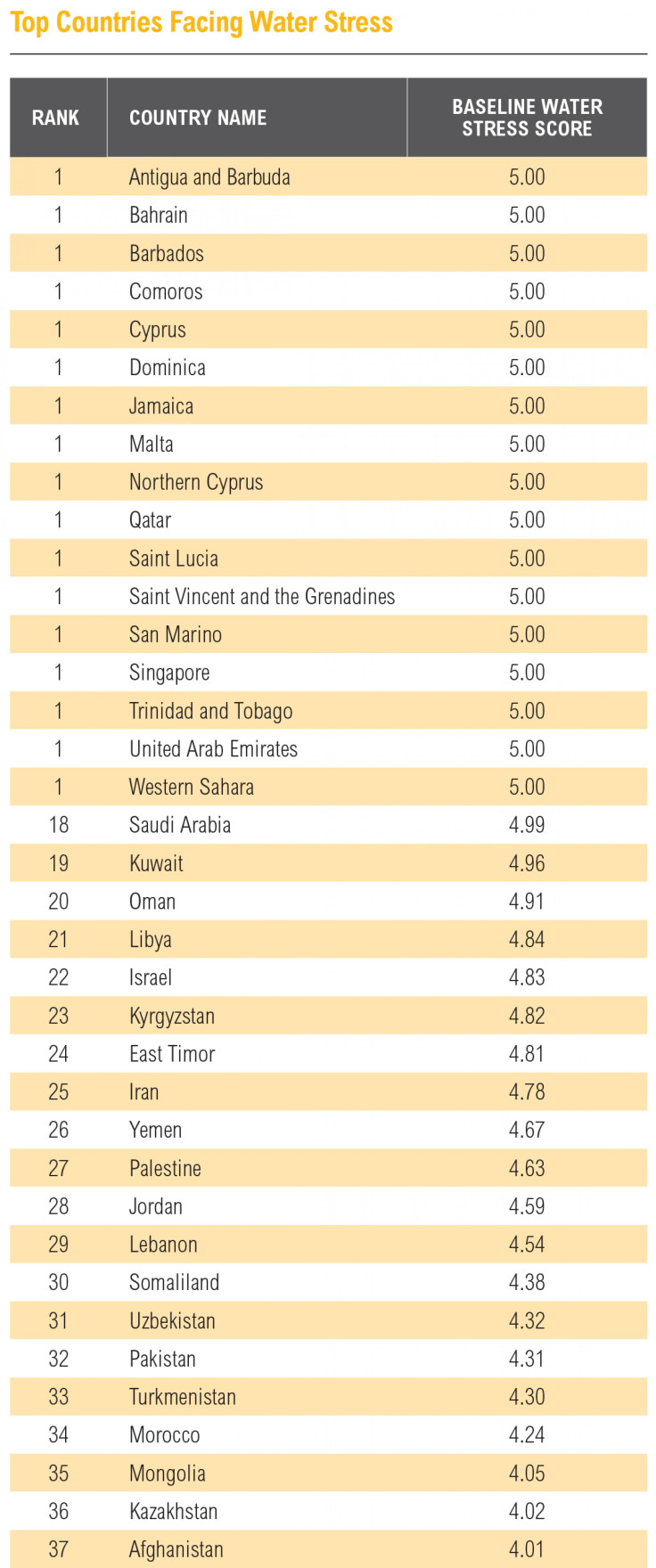 Scores above four indicate that, for the average water user, more than 80 percent of the water available is withdrawn annually. "That means companies, farms, and residents are highly dependent on limited amounts of water and vulnerable to even the slightest change in supply," Paul Reig, the author of the study, said on the organization's website.
Singapore, for example, has the highest water stress ranking, of 5.0. The South-East Asian country is densely populated and has no freshwater lakes or aquifers and its demand for water far exceeds its supply.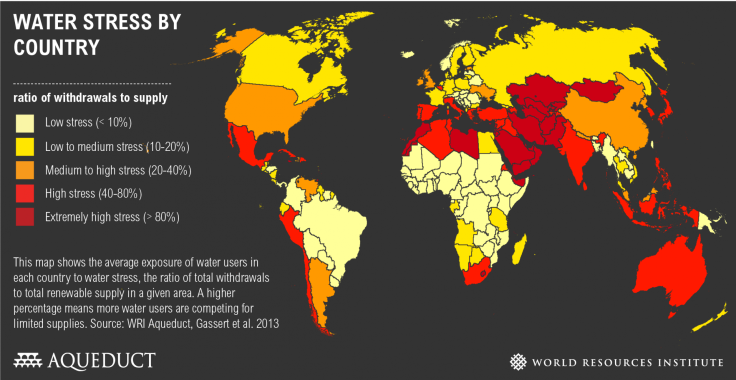 © Copyright IBTimes 2023. All rights reserved.