Global Warming Making Fish Less Horny? How Climate Change May Stop Fish From Reproducing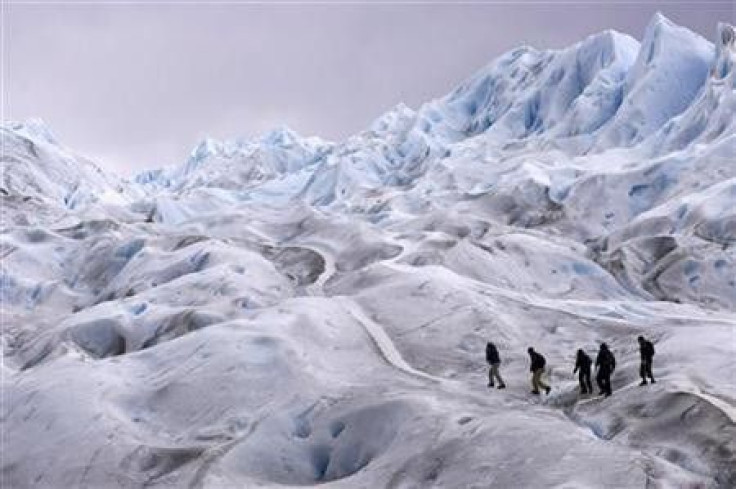 Climate change not only takes toll on Arctic sea ice, but the rise in the planet's temperature could also harm large reef fish, according to a recent study.
Researchers from the ARC Centre of Excellence for Coral Reef Studies at James Cook University in Australia found that the warming of the ocean could reduce the swimming ability of fish species, which could hinder their growth and reproduction.
The study found that increased ocean temperatures may cause large fish to become lethargic, spending more time resting on the bottom and less time swimming for food and reproduction opportunities.
"The loss of swimming performance and reduced ability to maintain important activities, like moving to a spawning site to reproduce, could have major implications for the future distribution and abundance of these species," Dr. Jacob Johansen, the study's author, said.
While the future for certain fish species may look bleak, Johansen said coral trout, native to the Pacific Ocean, may be able to adapt to increased temperatures.
"Coral trout is one of the most important fisheries in the South-East Pacific. If we want to keep this fishery in the future, it is critical that we understand how global warming may impact the species," Johansen said. "This will allow us to develop management plans that will help to keep the species, and its fisheries, healthy."
The study follows news that the amount of greenhouse gases in Earth's atmosphere hit another record high in 2012, continuing an upward trend driving climate change, according to a recent report released by the World Meteorological Organization.
The atmospheric concentrations of carbon dioxide, methane and nitrous oxide have increased to levels unprecedented in the last 800,000 years, the WMO's fifth annual Assessment Report stated.
Since the start of the industrial era, around 1750, global average CO2 has increased by 41 percent, methane by 160 percent and nitrous oxide by 20 percent, the U.N. agency stated.
CO2, the most important greenhouse gas on a global scale, reached 393.1 parts per million last year, or 141 percent of pre-industrial levels before 1750. The amount in the atmosphere increased 2.2 parts per million from 2011 to 2012, which is above the average (2.02ppm) of the past 10 years.
© Copyright IBTimes 2023. All rights reserved.