Stunning Street Art From The Havana Biennial: ?Wrinkles Of The City?
The Havana Biennial 2012 kicks off on Friday and the collaboration of street artists J.R. and Jose Parla is sure to be a highlight of the month-long festival.
Exploring the relationship between visuals and social issues, the French photograffeur and Cuban-American visual raconteur have transformed the streets of Havana with absorbing murals for their wall-revitalizing Wrinkles Of The City exhibit.
Featuring the frenetic calligraphic gestures of Parla and the melancholic portraits of J.R., the fused work blends the two disparate styles into a melodious harmony. Parla's topographical notes give J.R.'s elderly subjects a dreamlike quality and the imperfect facades add texture while enhancing the depth and tactile quality of each image.
J.R. has stated that the street is the largest art gallery in the world. His collaboration with Parla may be one of his most ambitious undertakings to date. Scroll down to have a look: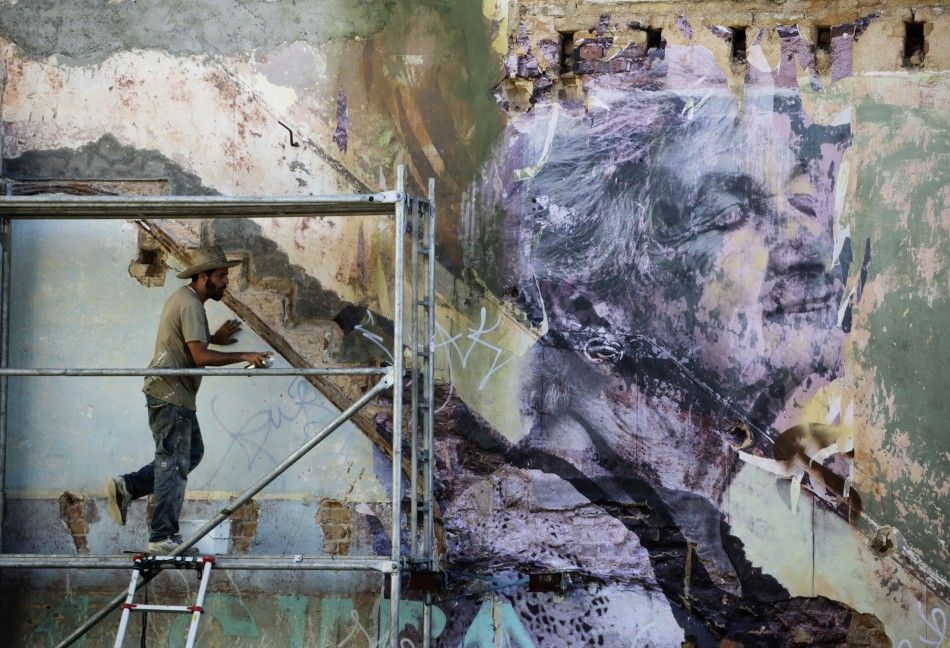 © Copyright IBTimes 2023. All rights reserved.