Suns, Heat Pegged For Potential Game-Changing Trade Involving Hot Commodities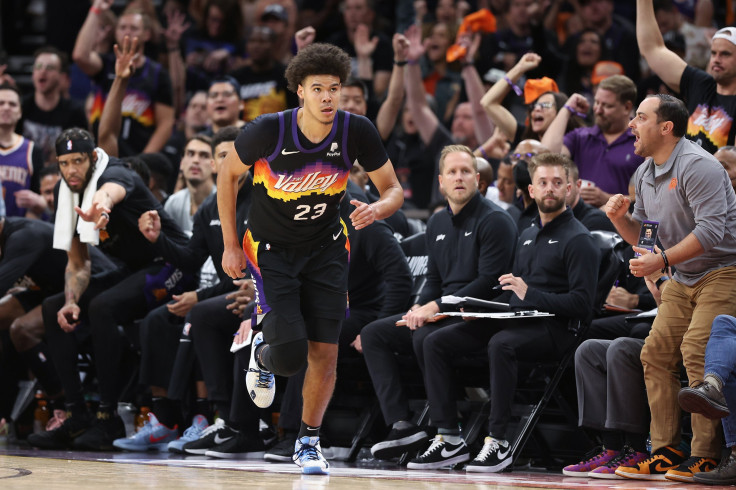 KEY POINTS
A possible trade between the Suns and Heat was raised recently
Cameron Johnson and Tyler Herro are the main pieces in this hypothetical deal
It is unlikely that teams come to an agreement in such a deal
The new NBA season is now only a stone's throw away from kicking off, and teams are making their final tweaks to their roster which could mean a few trades around the margins.
However, the Phoenix Suns and Miami Heat are coming off a disappointing performance in the 2022 playoffs after being ousted in the second round and the conference finals respectively.
Former Heat coach David Thorpe posited on his True Hoop podcast that they could engage in a blockbuster trade before the offseason is over by exchanging Cameron Johnson and Tyler Herro.
With how valuable both players are to their respective fanbases, it is likely that they would oppose such a trade, but Thorpe thinks it is well within reason for both franchises to at least have exploratory talks.
"An excellent defender who is improving, Johnson also hit 39% of his 3s in his first three seasons and 41% in the past two postseasons. Like Herro, he has been a solid role player on one of the league's elite teams," Thorpe noted.
"He is not the scorer or shot creator Herro is, and that matters to Miami; yet Johnson did score 12 points a game on the second unit of a very balanced offense. He should get more 3-point looks in Miami, meaning he'd fill some of the 3-and-D voids from [P.J.] Tucker's departure."
It is also worth noting that both Johnson and Herro are set to negotiate their contract extensions sometime this season.
Johnson has been an integral part of the Suns' offense as he helps lead the bench's scoring efforts while being highly capable of playing in their starting five.
Suns fans look back fondly on his 39-point career-high explosion on the New York Knicks as evidence of why he should take over the starting power forward spot.
The same can be said of Herro with the Heat as his production off the bench mightily helped them secure the Bo. 1 seed last season and was subsequently recognized as the NBA's Sixth Man of the Year.
Both players technically occupy the same roles on their current squads, but it does raise questions as to their depth charts.
The Heat currently have Duncan Robinson, Caleb Martin and Jimmy Butler manning the forward positions that Johnson currently occupies with the Suns, while Phoenix has an abundance of three-point-centric guards in Cameron Payne, Landry Shamet and the newly-signed Damion Lee.
Doing a one-for-one trade makes little sense for both squads since it would upset the precarious balance that the Suns and Heat predicate their offense on.
The likelihood that they engage in trade talks is big, but a deal coming to fruition might be a little bit harder to foresee.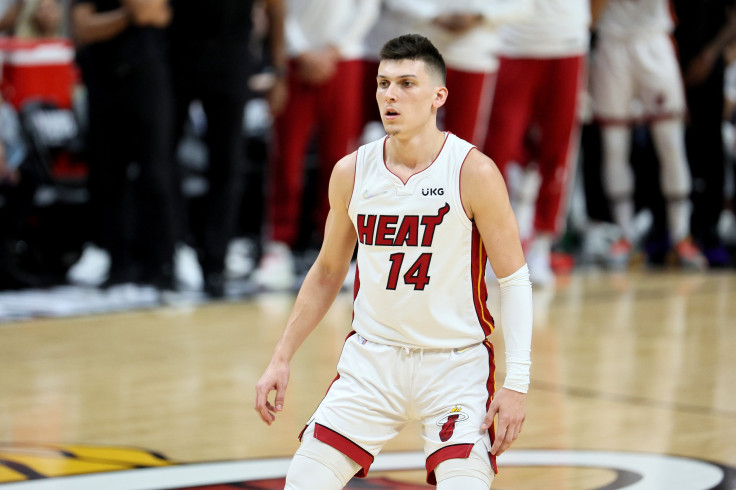 © Copyright IBTimes 2023. All rights reserved.
FOLLOW MORE IBT NEWS ON THE BELOW CHANNELS