Suns Tipped To Send Spurs Reeling To Fifth Consecutive Loss On Saturday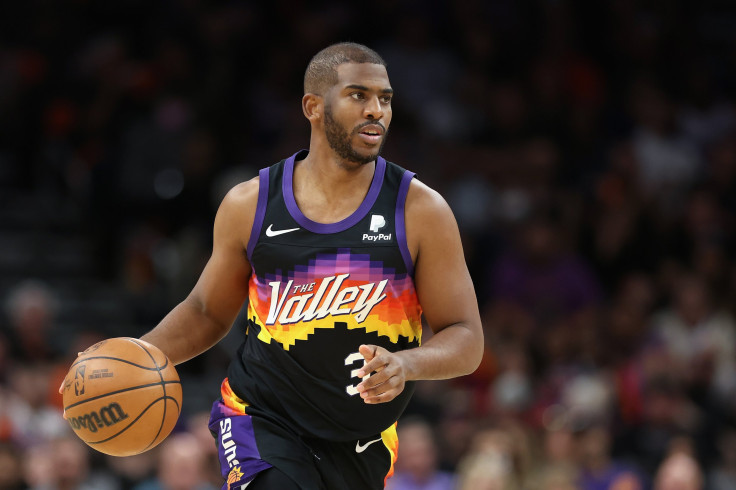 KEY POINTS
The Suns are expected to bounce back from a loss to the Mavs and deal the Spurs another loss
The Spurs face tall odds to pull off a win against the visiting Suns on Saturday
The Suns are favored to get their second regular season series win over the rebuilding Spurs Saturday
The Phoenix Suns will visit the San Antonio Spurs Saturday at the AT&T Center in San Antonio, Texas, looking to rebound following a loss to the Dallas Mavericks Thursday.
San Antonio is also coming off a loss against the Los Angeles Clippers, their fourth straight. While they do have home-court advantage, the boys of coach Gregg Popovich may need to exert more effort to fend off a resurgent Phoenix Suns quintet.
Against the Mavericks, who were virtually without Luka Doncic for the entire game, the efforts of Chris Paul and Cam Johnson were not enough to beat the charges of Mavs coach Jason Kidd.
Paul finished 22 points and 10 assists, while Johnson also had 22 markers and eight rebounds.
"I thought we were a bit happy on the farm, to be honest with you," Suns head coach Monty Williams said after the game, according to ESPN. "We did not bring the same juice, energy and focus we had been bringing."
The Suns are averaging 112.6 points per game, 24th in the league. They have an offensive rating of 113.6, which is 14th in the NBA.
Phoenix is also surrendering 111.4 points per game to opponents, making them fifth in the league. Their defensive rating is 112.2, 10th in the league.
The Suns lead the regular season series, 1-0, after winning their last encounter with the Spurs, 133-95, back in December 2022.
As for the rebuilding Spurs, seeing an end to their four-game slide will depend on how they can improve on both ends of the floor.
In their loss to the Clippers Thursday, the Spurs' Keldon Johnson led the way with 19 points, three rebounds and three assists. He was backed up by Isaiah Roby, who had 14 points and seven boards.
"We played hard. Got our butts kicked. Hopefully learned some things. Go home and start up again," Spurs coach Popovich stated postgame, according to ESPN.
The Spurs are averaging 112.6 points per contest, 23rd in the league. They also hold an offensive rating of 110.5, 28th in the NBA.
Defensively, San Antonio is last in the league, giving up 122.1 points per game. They are also last in terms of defensive rating with 120.
The Phoenix Suns are -6 favorites to win over the San Antonio Spurs, which are at +6 to bounce back from a last-game loss to the Mavericks, according to USA Today's For The Win. The Moneyline is -241 for Phoenix and +198 for San Antonio.
The San Antonio Spurs will brace for the visiting Phoenix Suns at the AT&T Center Saturday, with the tip-off set for 8 p.m. EST. The game can be viewed via NBA League Pass or FuboTV.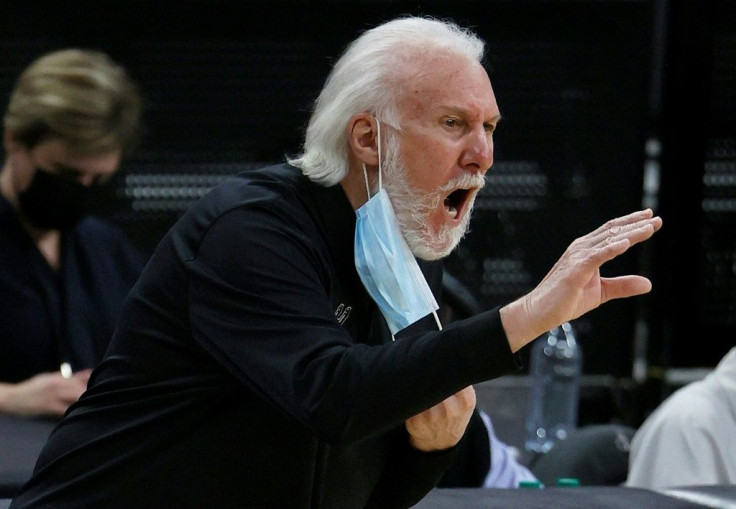 © Copyright IBTimes 2023. All rights reserved.