Super Bowl 2012: Twitter Reacts to Giants Win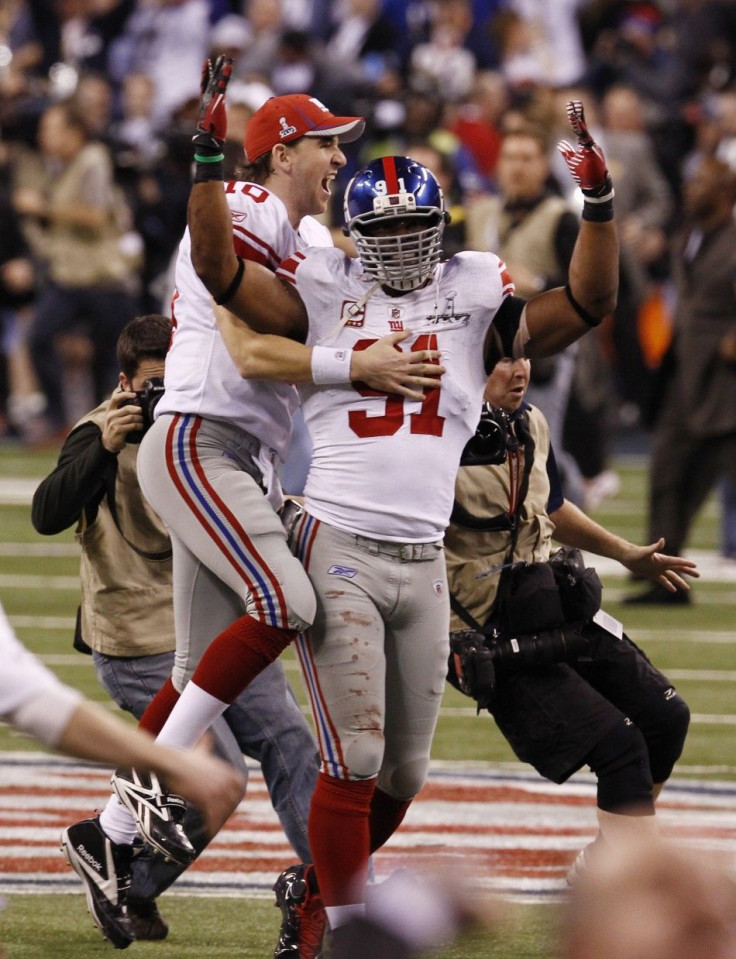 On Sunday night, football fans all over the country sat with fists clenched and beers in hand as the New York Giants reigned victorious over the New England Patriots. Even more loud and opinionated than Lucas Oil Stadium itself was the reaction of the Twitter community after the Giants closed the game with their 21-17 win.
And it looks like the social networking big shot knew it all along. According to Super Bowl Nation New York, sports journalists from the winning city itself predicted that the Giants would win. Some tweets included:
OK, I've talked the talk all week, so here's my meaningless Super Bowl prediction: Giants 30, Patriots 20, wrote SI.com's college basketball expert Andy Glockner.
Super Bowl prediction: Giants 27, Patriots 20, tweeted New York Newsday columnist Bob Glauber.
Fans of the New York team used Twitter to show their pride, and some were quite harsh when referring to the New England team.
It's not right how much I enjoy seeing the #Patriots lose, one fan tweeted.
How awkward must the Super Bowl celebration ceremony be for the losing teams. #patriots, read another.
And Giants supporters were not sensitive towards the competing teams mourning fans.
Haters need to stop, read one tweet about 20 minutes after the victory. #Giants won & their fans are gonna celebrate it so stfu and go to bed if you have a problem hearing about it.
Some viewers expressed dissatisfaction with the way the Giants used their timeouts during the final quarters of the game.
NY Giants manage timeouts about as good as Khloe Kardashian manages to get on a treadmill, one angered fan posted on the social networking website.
But some Twitter users criticized more than just the game itself. There were some choice words for Madonna's half-time performance with pop-act LMFAO:
Modonna + LMFAO: 'I'm sixty and I know it. #superbowl #sbads
Madonna didn't fool anyone with that lip sync. #whatajoke #SuperbowlProbz
Win or lose, there were some fans of the sport that appreciated the match up for the close game that it was.
I'm happy #Giants won but at the same time little sad for #Patriots. Well done both teams.
© Copyright IBTimes 2023. All rights reserved.