Super Bowl 2017 Money: How Much Do The Players Get Paid For Winning? How Much Do The Losers Get? Breaking Down Salary Figures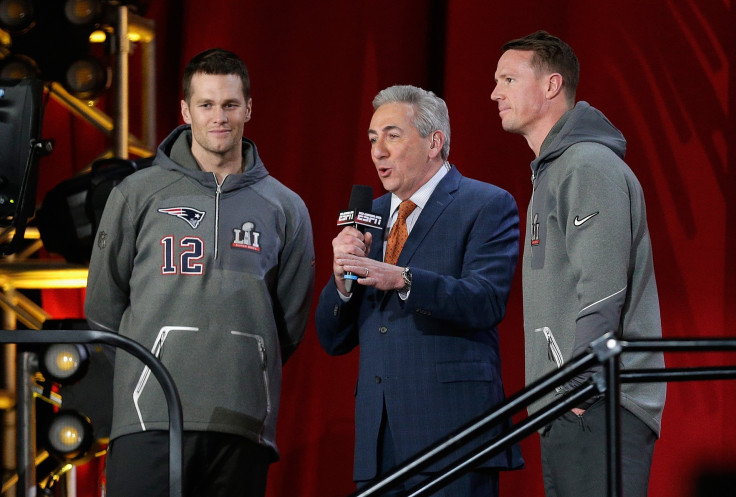 When the New England Patriots and Atlanta Falcons meet on Super Bowl Sunday, there will be more on the line than just pride. There's also a nice little bonus check for the winners and losers.
Players on the championship team will each take home $107,000, while the losers will get just under half of that at $53,000. Each team has 53 players on their roster.
There's also an expensive piece of jewelry that comes with the win for each player. When the Patriots won Super Bowl XLIX, the Super Bowl rings reportedly cost $36,500 each.
For players making the league minimum, the Super Bowl win and ring is more than welcomed. The base salary for rookies is $450,000 over the 16-game season, so the $107,000 for the Super Bowl win along with the ring comes out to roughly a quarter of their salary.
The NFL is worth several billion dollars so checks in the thousands may not seem like much. The organization that wins the Super Bowl gets to take home an even more expensive piece of silverware: the Vince Lombardi Trophy. The trophy, which was designed by Tiffany's and Co., has an estimated cost of $25,000.
Salaries for top earners far outweigh the bonus checks and the rings. Both Super Bowl teams pay their quarterbacks the highest salary, according to Spotrac. The Falcons' Matt Ryan was the 11th highest paid player in the NFL in 2016 at $20.75 million, while Tom Brady was just behind at No. 12 at $20.5 million.
According to Forbes, NFL players on average take home the least of the four major American sports leagues at an average of $1.9 million. NBA players make $5.15 million, MLB players make $3.2 million while NHL players make $2.4 million. Those figures can be misleading because of roster sizes. The NBA has the smallest roster size (13) of the four sports leagues.
© Copyright IBTimes 2023. All rights reserved.