Super Bowl 56 Predictions: What To Expect From The Los Angeles Rams, Cincinnati Bengals
Predicting the winner of Super Bowl 56 isn't easy, especially considering how well the Los Angeles Rams and Cincinnati Bengals played in the 2022 postseason. However, there are a few things many can expect to see when the NFC and AFC champions meet at Sofi Stadium on Feb. 13.
Here are five predictions for Super Bowl 56.
The Super Bowl MVP award will go to a quarterback.
It will be a surprise if the Super Bowl MVP is a player other than Matthew Stafford or Joe Burrow. They are easily the two betting favorites for an award that overwhelmingly goes to quarterbacks. Eleven of the last 15 Super Bowl MVPs have been quarterbacks, including some winners who had less-than-stellar nights. Patrick Mahomes and Peyton Manning both had a sub-82.0 passer rating when they won the award.
Stafford has elevated his play in the postseason after finishing second in passing touchdowns and third in yards. Burrow's 108.3 passer rating ranked behind only Aaron Rodgers.
Cooper Kupp will put up huge numbers.
Kupp has been the NFL's most consistent performer this season. No matter the opponent, the Rams receiver puts up big stats. In 20 playoff and regular-season games, Kupp has caught at least six passes for 92 yards a remarkable 18 times. Kupp is averaging a touchdown per game.
The Offensive Player of the Year favorite is averaging 121.8 yards over his last nine games. It's a virtual lock that Kupp will have an outstanding Super Bowl.
Tee Higgins or Tyler Boyd will be Cincinnati's leading receiver.
The Rams are not going to let Ja'Marr Chase beat them. The Bengals' receiver had an outstanding rookie season, including a pair of 200-yard performances. Jalen Ramsey is one of the NFL's best cornerbacks and is up to the task of slowing down Burrow's favorite target. That means either Higgins or Boyd will have to step up if the Bengals hope to pull off the upset.
Higgins led the way for Cincinnati with six catches for 103 yards in the AFC Championship Game. When the Denver Broncos' outstanding pass defense limited Chase to just three yards in Week 15, it was Boyd who had a team-high 96 yards in the victory.
There will be more field goals than touchdowns.
Even though both offenses are loaded with talent, this could be a game that's dominated by three-point tries. In the playoffs, Cincinnati has scored five touchdowns and successfully kicked 12 field goals. Bengals kicker Evan McPherson has emerged as one of the best players at his position, leading the league with 12 field goals of at least 50 yards since Week 1. Rams kicker Matt Gay has seven playoff field goals and was selected to the Pro Bowl.
Rams coach Sean McVay is one of the NFL's most conservative coaches, often kicking on fourth down when going for it might be the optimal decision. Bengals coach Zac Taylor is not included among the league's most aggressive decision-makers, either.
A defensive player will score a touchdown.
Don't be surprised if either the Rams or Bengals defense is responsible for one of the Super Bowl's few touchdowns. As well as both quarterbacks have played, both are susceptible to creating a turnover that will be taken to the end zone. Playing behind a poor offensive line with the likes of Aaron Donald and Von Miller after him, Burrow has to be careful of potential strip sacks. Stafford led the NFL with 17 regular-season interceptions, four of which were turned into a pick-six.
The Rams lost four fumbles in the divisional round. Six of the last 15 Super Bowls have featured a defensive touchdown.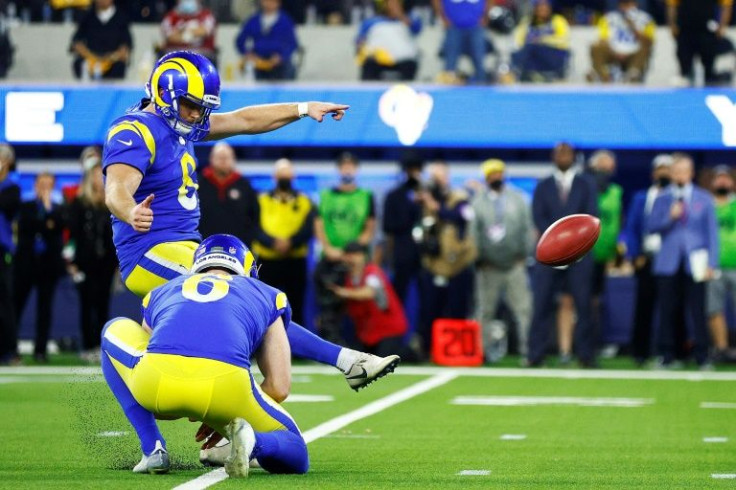 © Copyright IBTimes 2023. All rights reserved.