Super Tuesday 2016: Will GOP Establishment Endorse Donald Trump After Vote?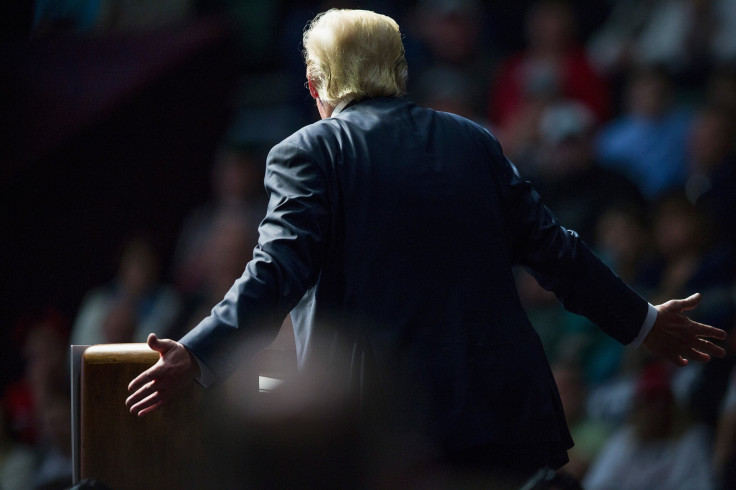 With Super Tuesday returns coming in, Republican leaders are doing the same thing as everyone else — waiting to see if, or more likely, how thoroughly, businessman Donald Trump trounces the rest of the GOP field. And for those elected officials waiting to decide their endorsements, Tuesday's results could provide valuable data to help calculate if any path forward remains for the so-called establishment to stop Trump from winning the nomination.
Endorsements have typically been a reliable predictor for nominations, under the assumption that politicians want to go with a winner and help steer a candidate to the top. This year, however, Florida Sen. Marco Rubio is leading in endorsements from fellow officeholders, but has yet to win a single state.
How Super Tuesday shakes out could shift the converstation, political analysts said. And in a race where endorsements have lacked clout so far, Trump — a brash outsider who has only recently gained some backers after being scorned or at best tolerated by the party — could be the sole candidate to pick up undecided Republican leaders.
"The more Trump wins, psychologically, the easier it is to bring him into this tent," said Ford O'Connell, a political analyst and Republican strategist who worked on the 2008 John McCain presidential campaign.
RCP Poll Average for Republican Presidential Nomination | InsideGov
Rubio has sprinted past his opponents in the endorsement race as of Tuesday afternoon, earning 157 points in the "Endorsement Primary," according to data-driven website FiveThirtyEight, compared to 34 points for Texas Sen. Ted Cruz, 31 for Ohio Gov. John Kasich and 29 for Trump. But Trump's expected Super Tuesday victories could change that picture dramatically.
"How much value these endorsements have, it's kind of debatable," said Kyle Kondik, managing editor of "Sabato's Crystal Ball," the University of Virginia Center for Politics' nonpartisan newsletter on American campaigns and elections. "This process ... [is] really making us question how important those leaders are."
Despite their seeming failure to steer voters, key endorsements remain up for grabs. According to FiveThirtyEight 372 have come in out of 585 total (counting representatives, senators and governors).
Rumors abound about where the remaining GOP endorsements will end up. It has been floated, for instance, that Florida Gov. Rick Scott could endorse Trump Tuesday night after results are in. The Florida primary is March 15, and a loss there could be the end for Rubio. In a response to a request for comment, a representative for the governor said Scott was "focused on making sure that the person who's running for president has a platform for job creation."
But further complicating matters is the fact that a good portion of the GOP leadership previously backed candidates that dropped out of the crowded field, most notably former Florida Gov. Jeb Bush. Some officials jumped ship to new candidates, such as Utah Sen. Orrin Hatch, who went on to endorse Rubio after Bush quit. Others have stood pat, like Maine Sen. Susan Collins.
"Senator Collins was an early supporter of Jeb Bush and believes he would have been a terrific president," her communications director, Annie Clark, wrote in an email to IBT. "She will not be making any further endorsements until the nominating process has concluded."
Or, for instance, influential and extremely popular Massachusetts Gov. Charlie Baker had endorsed New Jersey Gov. Chris Christie, who suspended his campaign last month before backing Trump. Baker hasn't endorsed another candidate and Tuesday he wouldn't disclose who he voted for in Massachusetts' primary, though he did reportedly indicate a lean toward Kasich and Rubio, while rejecting Trump.
But Baker said he "voted for the person [he] thought was the best candidate" and that he "was looking for the person who [he] thought had a demonstrated track record basically work with others and to get stuff done, working with people they don't always agree with, recognizing that the big problem we have in Washington is nobody can accomplish anything," according to a transcript provided to the Boston Globe.
Undecided GOP officials, or supporters of a departed candidate looking to latch on to a new one, were seemingly waiting to see how Tuesday shakes out to make their choice public. A number of factors could be at play, chief among them being: Trump could seem inevitable after dominating; Cruz could be devastated by a loss in his home state of Texas; or the party, in aggregate, could rally to deny Trump the necessary 1,237 delegates.
"It really depends on what happens today," O'Connell said. "Nothing in this cycle has gone according to script."
Republican Super Tuesday Primary and Caucus States | InsideGov
As far as endorsements are concerned, O'Connell said, Rubio might mostly be pushing to try and rack up every important supporter in Florida before his home state's crucial vote March 15, which is considered a must-win for the senator. Otherwise Rubio can try to collect as many endorsements as possible simply to keep they out of the hands of Cruz, Kasich, and perhaps most importantly, Trump, O'Connell added, before noting that Rubio likely needed to "rack up some wins" to see a new influx. It would be like playing defense.
Trump, meanwhile, rose to the frontrunner as an outsider poking at the chest of the GOP establishment, but endorsements from within the party serve to legitimize his candidacy and make him more palatable for Republican leadership. He's recently brought in some key supporters including Christie, Alabama Sen. Jeff Sessions, former Arizona Gov. Jan Brewer, Maine Gov. Paul LePage and most recently Nevada Rep. Joe Heck.
GOP officials are almost certainly talking behind the scenes as the results trickle in Tuesday. Some undecided elected GOP officials could be "more concerned with ideologies," than the "whim of the moment" or Trump's sudden rise, O'Connell said.
But others could see Trump dominate Tuesday, consider the options and say, "maybe Trump's not that bad. Maybe he can win," O'Connell said.
© Copyright IBTimes 2023. All rights reserved.