Can Donald Trump Be Stopped? Ahead Of Super Tuesday, Establishment Republican Candidates Go On Attack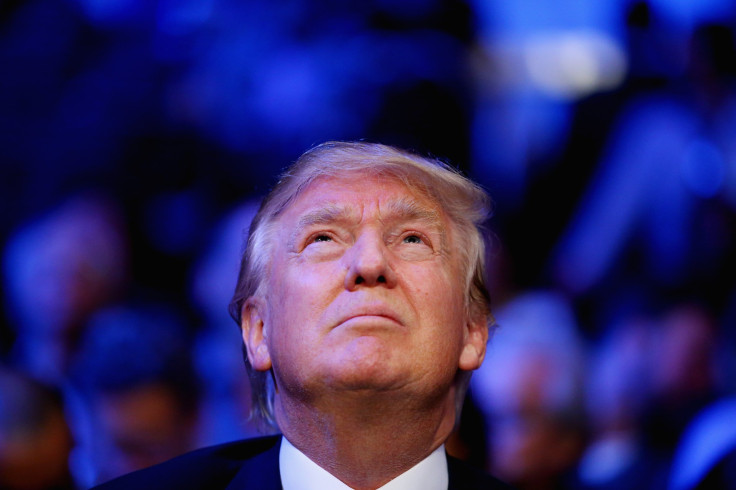 With Super Tuesday set to kick off, the Republican Party establishment is staring down the very real possibility that Donald Trump will soon have enough votes to win the nomination. But that doesn't mean the fight is over for those within the GOP working against the outsider candidate, who has taken the presidential race by storm through unrelentingly brash, and often crass, proclamations and put-downs.
On the precipice of Tuesday's key votes in 11 states, more-traditional Republican candidates have ramped up their attacks against the front-runner, copying the style Trump used to earn his top spot. While much of the GOP establishment worries it could be too late, the possibility of an upset through a brokered GOP convention remains as Florida Sen. Marco Rubio, Texas Sen. Ted Cruz and Ohio Gov. John Kasich scramble to chip away at the real estate mogul's lead and secure victories in the upcoming votes in their home states.
"[There's] almost no time left, which is why you see a ramping-up of the more ad hominem attacks," said Juleanna Glover, a prominent GOP consultant who has served on the senior staffs of then-President-elect George W. Bush, former Vice President Dick Cheney and former New York City Mayor Rudy Giuliani. "If another candidate doesn't beat Trump — if Cruz doesn't beat Trump in Texas, there's going to be full-scale panic."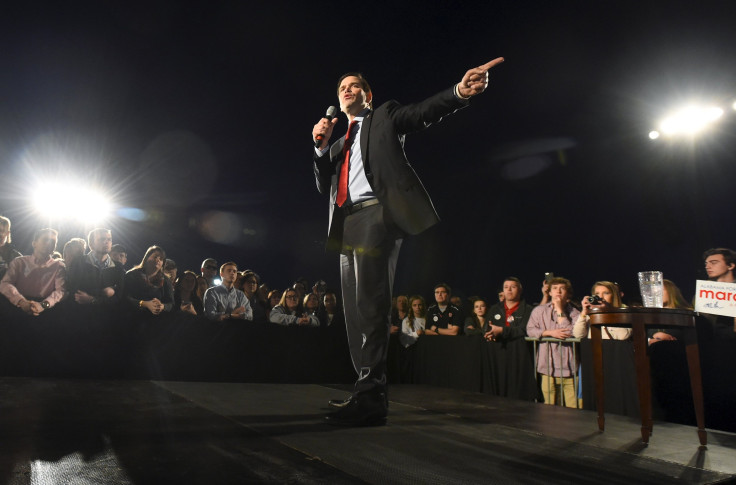 Heading into Super Tuesday, Trump is the clear front-runner in the GOP race. He has won in New Hampshire, South Carolina and Nevada and could have a huge day Tuesday, as his numbers continue to rise in Georgia and Tennessee. Overall, the RealClearPolitics average of polls has Trump leading nationally in the race for the nomination with 35.6 percent support, ahead of Cruz (19.8 percent), Rubio (17.4 percent), retired neurosurgeon Ben Carson (9 percent) and Kasich (8.8 percent).
After gaining support from the public in the polls despite very little backing from GOP leadership, Trump recently picked up key endorsements from Alabama Sen. Jeff Sessions, former Arizona Gov. Jan Brewer, Maine Gov. Paul LePage and, most notably, New Jersey Gov. Chris Christie. But a good portion of the GOP establishment has remained against the idea of Trump representing the party in the general election.
A GOP coalition never really formed against Trump during a crowded early race as he surged behind the support of a lot of "angry people," as he put it. The New York Times detailed Saturday how attempts to organize against Trump failed. The paper also reported that Senate Majority Leader Mitch McConnell had discussed plans to allow lawmakers to distance themselves from the polarizing politician should he represent the party in a general election.
In a statement Monday, former Republican Oklahoma Sen. Tom Coburn endorsed Rubio and was harsh in his critique of the New York real estate mogul. "Donald Trump's campaign is a fabrication. He is perpetuating a fraud on the American people. His empty promises, bullying and bloviating rhetoric will only deepen the frustration and disillusionment that gave rise to his campaign," Coburn said.
Amid rumblings that Christie could be angling for an appointment in a Trump cabinet, he announced his surprising, and important, endorsement Friday. Some within the party, especially Meg Whitman, the CEO of Hewlett Packard Enterprise who had previously supported Christie during his failed presidential bid that ended in February, reacted angrily. Whitman called Trump a "dishonest demagogue who plays to our worst fears" in an email sent to members of the press and called the move by Christie "an astonishing display of political opportunism."
Cruz and Rubio have narrowed their focus in recent days on must-wins in Florida and Texas, while Kasich has looked to his home state in Ohio and to Michigan. The candidates have also used tactics similar to those Whitman and Coburn employed, reaching for the same sort of harsh language Trump leaned on to make his mark in the first place. That's especially true for Rubio, who even dug at Trump with personal barbs, making fun of his repeated spelling errors on Twitter at a Dallas campaign rally.
"I think people are throwing everything against the wall to see what sticks. Nobody has time," Glover said. "I think there's absolutely a path forward, the question is: What message is going to work in order to peel off Trump voters but also voters from another candidate?"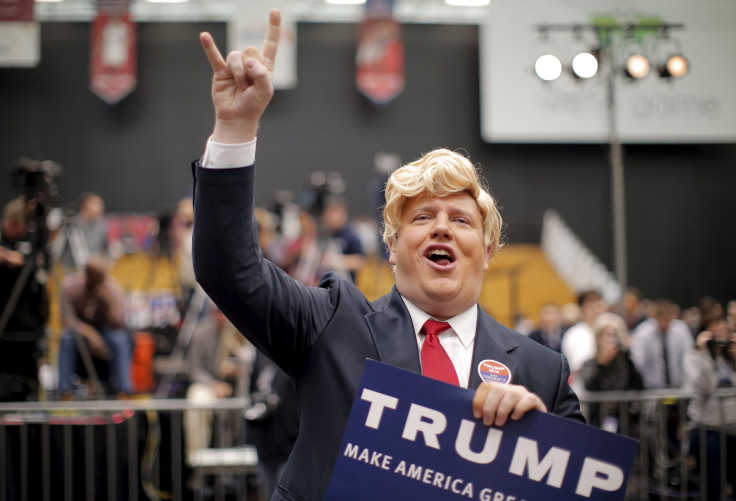 The Times reported over the weekend that campaigns have already discussed the possibility of a brokered convention, which happens when a candidate doesn't garner the 1,237 delegates needed to win the nomination out of the 2,340 possible delegates. If the candidate has reached the benchmark, then the nominee is automatically decided in a first round of voting, but if he or she has not reached 1,237, then delegates are allowed to switch their votes in the second round. It's uncommon for this to happen in modern U.S. politics because it can fracture relationships with voters who thought they decided on a nominee, but it isn't entirely impossible.
In order for a brokered convention to happen, however, a rival would have to keep the race relatively close with Trump. Super Tuesday puts 600 delegates up for grabs, and the polls show Trump could potentially clinch the nomination by mid-March despite near-constant controversy, most recently his seeming unwillingness to condemn support he's garnered from white supremacist David Duke — a stance the candidate later blamed on a faulty earpiece.
The reports of a possible brokered convention came amid a change in the race for the GOP nomination — one from aptitude to attitude, said former Utah Gov. and 2012 Mitt Romney adviser Mike Leavitt. Early on Trump dictated what voters would respond to, and pitches based on policy have seemed to fall on deaf ears. It's become about not so much what a candidate can deliver, Leavitt said, but instead how the message is delivered.
"What Donald Trump has done is he has appealed with an attitude and laid out a whole series of promises that will not be kept, but people are willing to accept that fact, they will ascribe that to the other side," Leavitt said.
Leavitt noted a few ways for the more traditional candidates to stop Trump: someone else finally catches fire (increasingly unlikely), the other candidates in aggregate gather enough delegates to prevent Trump from getting to 1,237 (probably through taking Florida, Ohio and Texas) or two candidates join forces to present an interesting narrative against Trump. But Leavitt said the so-called establishment won't really have that much sway in deciding the race. Voters will.
Former New Hampshire governor and Sen. Judd Gregg wasn't that hopeful there was a path forward for defeating Trump. The best chance would be a one-on-one matchup against his preferred candidate, Kasich, and "It doesn't look like to me there's going to be a one-on-one," he said. Cruz, meanwhile, doesn't have the necessary breadth of support and Rubio doesn't look likely to win Florida, which would be a crushing blow, Gregg said.
For anti-Trump GOP members, a brokered convention is perhaps at best "a possibility and not a likelihood," Gregg said.
"I don't think the dynamics of the situation ever lent itself easily to fighting this phenomena or beating Trump," Gregg said, noting that sometimes in politics you can catch a wave at just the right time. "Donald caught the wave."
© Copyright IBTimes 2022. All rights reserved.
FOLLOW MORE IBT NEWS ON THE BELOW CHANNELS