Super Tuesday Predictions 2016: Key States That Bernie Sanders, Ted Cruz and Marco Rubio Must Win
For presidential candidates who aren't named Hillary Clinton or Donald Trump, the pressure is on to perform well in key states on Super Tuesday. Failing to win — or at least to beat expectations — could mean the end of their campaign hopes.
Sen. Ted Cruz needs to win his home state of Texas. Endorsements from Texas Gov. Greg Abbott and former Gov. Rick Perry help solidify his conservative base, and Cruz leads GOP front-runner Trump in the Lone Star State, 36.2 percent to 26.6 percent, according to a RealClearPolitics poll average. The state party requires a 20 percent threshold of support for candidates to receive delegates. Cruz's only win was Feb. 1 in Iowa's caucuses.
"It appears unlikely that he'll have a dramatic, convincing, big win, but he needs to at least squeak it out because if he loses, I think it's the end of the line for him," Southern Methodist University political science professor Cal Jillson said, WNBC-TV reported.
Cruz also may have a shot in Arkansas. A poll from Hendrix College has Cruz leading, with Florida Sen. Marco Rubio and Trump tied for second. However, Arkansas Gov. Asa Hutchinson and two of the state's four Republican congressmen are backing Rubio.
Rubio, who has been stuck in the middle of the GOP polls, might be able to win in Georgia; he has done well in more urban areas and could win the congressional districts around Atlanta while placing third in many other districts, FiveThirtyEight reported. Rubio is also vying for a win in Minnesota's caucuses, the only Midwestern state set to vote Tuesday. The state's most recent poll put Rubio and Cruz in a statistical tie with Trump, and Rubio received endorsements from two prominent Minnesota Republicans last week.
Rubio has managed to position himself as the main challenger to Trump, but he has yet to win a caucus or primary. The proportional distribution of delegates could keep his candidacy alive mathematically, but if he fails to post an actual win, the perception will take hold that he's, well, not a winner.
Super Tuesday Guide | InsideGov
On the Democratic side, Sen. Bernie Sanders will need to connect with black voters, a sizable portion of the electorate in Super Tuesday states. Hillary Clinton fared especially well with African-American voters in South Carolina's primary and beat Sanders by an 87-to-13 margin among black voters in the state.
"He spent a decent amount of time trying, in South Carolina, to win African-American voters, so it's really an indication that he's not going to do well with African-American voters anywhere else," said Monmouth University pollster Patrick Murray of Saturday's results, Politico reported. "All the polling is indicating that the rest of the South is probably going to look like South Carolina. The states where I see Sanders having any possibility of doing well are states where the Democratic primary electorate is at least 70 percent white, if not more."
Sanders will need "comfortable wins" in at least five states, Politico said. Out of the 11 states voting in Democratic contests, the best-case scenario is that Sanders wins in Colorado, Minnesota, Massachusetts and Oklahoma and overwhelmingly beats Clinton in his home state of Vermont. He could also win in Virginia.
With Clinton likely to win by large margins in the South, Sanders will need decisive victories in states like Minnesota and Massachusetts.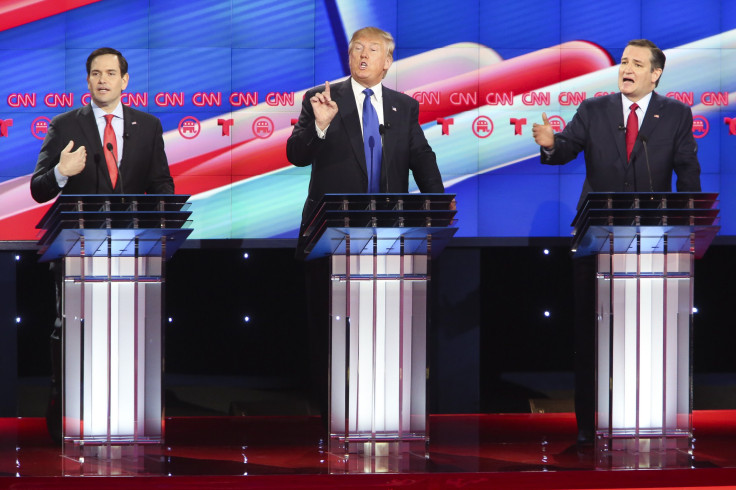 © Copyright IBTimes 2022. All rights reserved.
FOLLOW MORE IBT NEWS ON THE BELOW CHANNELS