Super Typhoon Haiyan Relief: China Offers 10 Million Yuan In Additional Aid To The Philippines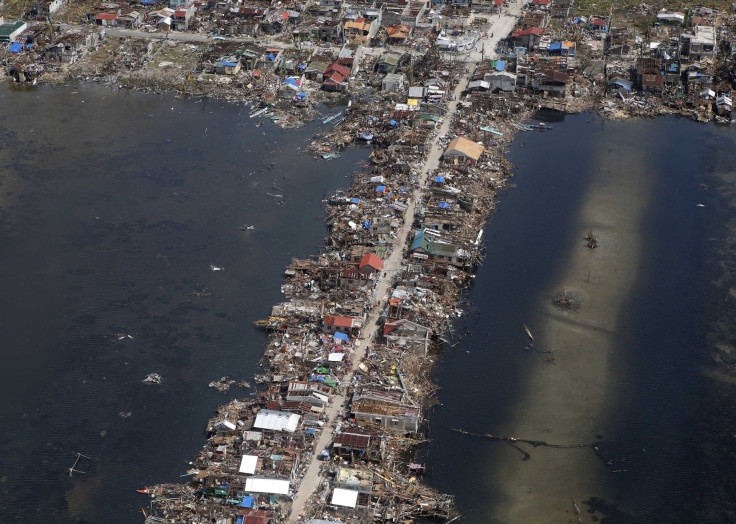 China is repenting for its Typhoon Haiyan faux pas by sending 10 million yuan ($1.64 million) worth of relief supplies to the Philippines, after causing controversy with an initial paltry offer of $100,000 in emergency aid.
In addition, President Xi Jinping offered belated condolences to the victims in the wake of Typhoon Haiyan, which tore through the Philippines last week, leaving an estimated 2,344 dead and 600,000 homeless.
"On behalf of the Chinese people, I extend heartfelt sympathies to the Philippine people and profound condolences to the victims. May the Philippine people overcome the disaster and rebuild their homeland at an early date," Xi said in a telephone call to President Benigno Aquino III, the Global Times reported on Wednesday.
The second batch of relief will be sent as blankets and tents to help people suffering from the disaster, said Qin Gang, China's foreign ministry spokesman, at a regular press briefing on Wednesday.
Initially, China offered a donation of $100,000 by the government and another $100,000 through China's Red Cross. The aid, far less than the millions of dollars and rescue teams sent by other nations, caused a buzz online, and media accused China of holding a grudge for recent strained relations with the Philippines over territorial disputes in the South China Sea.
Online sentiment on Sina Weibo, China's most popular microblogging service, also tended to favor not offering aid at all to the Philippines, and the government had to take into account that popular opinion in making the decision. Eventually it looked beyond past conflicts.
"China made the relief efforts in accordance with its due responsibility and obligations, instead of narrow nationalism. It does what a big power is supposed to do within its capacity," Xu Liping, an associate research fellow with the Institute of Asia-Pacific Studies at the Chinese Academy of Social Sciences, told the Global Times.
© Copyright IBTimes 2023. All rights reserved.