Typhoon Haiyan/Typhoon Yolanda: Philippines Economy To Recover Quickly, Reconstruction Efforts To Boost GDP In Medium Term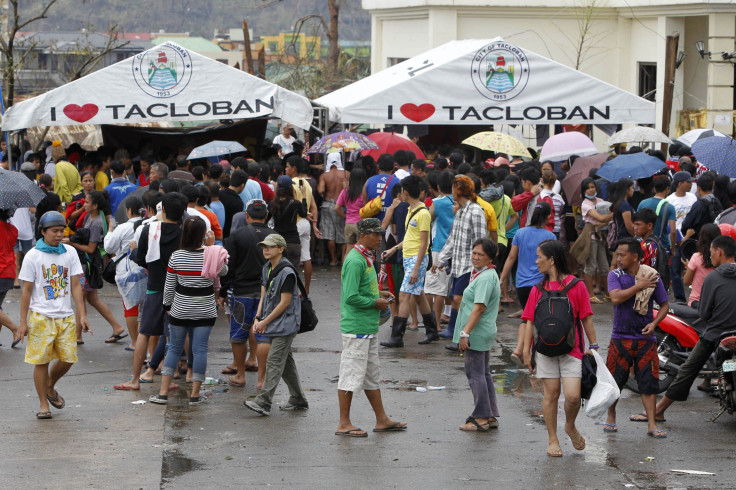 Typhoon Haiyan, one of the strongest typhoons ever recorded, struck the Philippines last week, affecting 9.5 million Filipinos and taking the lives of as many as 10,000. In the short term, the Filipino economy will be negatively affected by the devastation, but it is expected to recover quickly, and reconstruction efforts will boost GDP growth in the medium term.
Natural disasters can affect GDP growth through disruption of production, commerce and supply chains, a research note from Capital Economics said. Somewhat fortunately for the economy, the country's main commercial and industrial centers were spared, and the capital city of Manila and its surrounding areas escaped largely unscathed.
The regions affected by the typhoon, though wide and populous, account for only 18 percent of GDP and are more agricultural than the rest of the nation. Crop damage will elevate food prices for the coming months, but data from the aftermath of previous natural disasters that hit the region suggest recovery is likely to be swift.
Once the worst of the destruction passes, there will be a rebound in GDP, driven by the release of pent-up demand, and reconstruction efforts following that will provide a nice boost to GDP. The Filipino government does have a strong fiscal position currently and will not be short of funds to spend on reconstruction.
Relief and help will also come from Filipinos working overseas. Many will likely increase remittances they send home to help relatives affected by the typhoon. Currently one in 10 Filipinos works abroad, and it is possible that more will emigrate to look for work overseas and earn money to help those left behind, the Capital Economics note said.
In 2004, Asia was hit by a devastating tsunami that killed more than 230,000 across 14 countries and flooded Thailand. While these natural disasters are extremely disruptive for those affected, the nations affected usually manage to recover their economic growth, offering a ray of hope for their citizens as they begin to rebuild their lives.
© Copyright IBTimes 2023. All rights reserved.