Super Typhoon Noul Hits Philippines; Two Dead, Thousands Evacuated To Shelters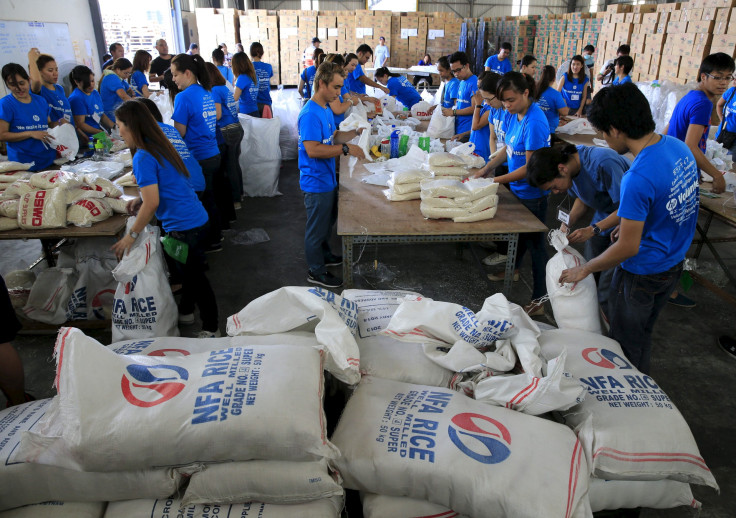 Update as of 8:52 p.m. EDT: At least two people are reported dead after Typhoon Noul struck northeastern Philippines. The storm has been downgraded to a category four typhoon from category five by U.K.-based Tropical Storm Risk, Reuters reported.
The massive storm, which reportedly forced over 3,000 residents in the region to move to shelters, is moving north and is expected to hit southern Japan on Tuesday, Reuters reported, citing the weather office.
Original story:
Super Typhoon Noul made landfall in the northeast Philippines Sunday, prompting evacuations and cutting off electricity in the region. There were no reports of casualties as the storm makes its way toward Taiwan and southern Japan.
Authorities warned of flash foods and landslides, with the heaviest impact concentrated in the province of Cagayan, about 250 miles north of the nation's capital, Manila. The typhoon, known locally as Dodong, brought sustained wind speeds of 115 miles per hour, with gusts nearing 140 mph. The head of the Philippines' marine weather agency called the storm the "strongest so far this year."
Typhoons are a common occurrence in the islands, with an average of 20 passing through every year. In 2013, a Category 5 storm, Super Typhoon Haiyan killed at least 6,340 people in the Philippines. The storm was one of the largest tropical cyclones ever recorded.
More than 5,000 passengers and about 100 ships were stranded in ports across the country on Saturday, and the national air carrier canceled at least six domestic flights. At least 2,500 people fled their homes in the provinces of Cagayan and nearby Isabela, according to the BBC. More than 1,680 evacuated Cagayan alone.
In anticipation of the typhoon, authorities in Taiwan also warned sailors of strong waves and high winds. They evacuated 1,000 tourists from a scenic island off the country's eastern coast.
© Copyright IBTimes 2023. All rights reserved.