Supreme Court To Decide Whether U.S. Foreign Surveillance Challenge Can Proceed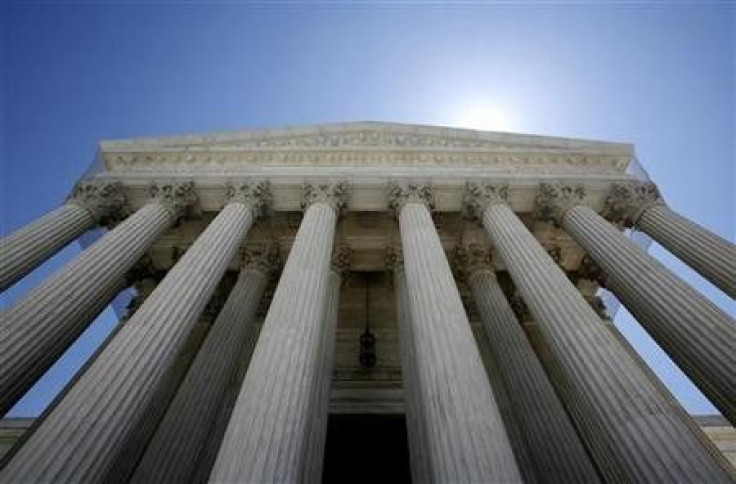 The U.S. Supreme Court will wade back into the War on Terror and U.S. intelligence operations after agreeing Monday to hear whether a lawsuit over the government's expanded powers to eavesdrop on international communications can proceed.
The government has been trying to avoid a lawsuit from attorneys, journalists and human rights organizations challenging amendments to a surveillance law that establish new procedures for the government to track non-U.S. citizens abroad. The law's critics say the 2008 changes to the 1978 Foreign Intelligence Surveillance Act will let federal agents grab phone calls and emails from law-abiding U.S. citizens who must communicate with foreigners, some of whom may be targets for surveillance.
The Obama administration, defending the surveillance law, said FISA critics had no standing to sue, as they cannot show their international communications were monitored and the law says the U.S. cannot intentionally target an American citizen.
The plaintiffs, however, said their work requires sensitive and privileged communications with colleagues, clients, news sources and victims of human rights abuses. Some may be located in countries where U.S. spy agencies focus on counterterrorism surveillance or diplomatic efforts, they argue.
A lower appeals court sided with the plaintiffs, ruling that there was a legitimate concern that international communications from U.S. citizens could be picked up.
Because standing may be based on a reasonable fear of future injury and costs incurred to avoid that injury ... we agree that they have standing, the majority for the New York-based Second Circuit Court of Appeals ruled in 2011.
Jameel Jaffer, deputy legal director for the American Civil Liberties Union, which is representing the attorneys and organizations, said Monday the Second Circuit correctly ruled there was a reasonable fear that the government could be spying on their foreign communications.
The constitutionality of the government's surveillance powers can and should be tested in court, Jaffer said. We are hopeful that the Supreme Court will agree.
U.S. Solicitor General Donald Verrilli, the White House's main Supreme Court attorney, said the plaintiffs' future injuries are conjecture. Verrilli argued that requiring the plaintiffs to show objectively reasonable likelihood of injury from the foreign surveillance law is a novel requirement that flies in the face of Supreme Court precedent.
The court of appeals made no attempt to determine whether respondents established an 'imminent' future injury from an authorized acquisition of their communications, Verrilli wrote, let alone conclude that such an acquisition was 'certainly impending' on the day [the FISA amendments] became law.
The FISA amendments passed in 2008 to establish new guidelines for international wiretapping, as well as to shield telecom giants like Verizon and AT&T from lawsuits that allege they helped the government conduct illegal, warrantless surveillance of U.S. citizens. President Barack Obama, during his brief stint in the U.S. Senate, backed the 2008 FISA bill his lawyers are now defending.
© Copyright IBTimes 2022. All rights reserved.
FOLLOW MORE IBT NEWS ON THE BELOW CHANNELS