Surface Pro 7 Leak Reveals Important Accessory Update
A new leak reveals that one of the accessories that will be used for the Surface Pro 7 will be receiving a big update.
Previous leaks revealed that Microsoft's upcoming premium tablet, the Surface Pro 7, will be coming in various configurations featuring different processors, memory allocations and storage sizes. One of these models will reportedly be a lower-priced entry level device that will appeal to those who are looking for a budget offering.
A new leak, on the other hand, reveals that Microsoft is working on updating an accessory that will work with the new Surface Pro 7. According to FCC filings, the Redmond tech giant is working on a Surface Pen with wireless charging capabilities.
The wireless charging capability seems to be a major update, Forbes noted. The older Surface Pen was a "passive unit" the relied on induction to determine where the tip of the stylus touched the Surface Pro's display. The new update will change this and add more features, as well as functionality, to the Microsoft stylus.
First, using wireless charging technology on the Surface Pen will eliminate the need to replace regular batteries from time to time. Users will no longer have to go through the unnecessary inconvenience of having to look for replacement batteries, especially when they're all consumed at the most unpleasant of times (like when working at night when electronic shops are closed, for example).
Second, the technology will allow users to top the Surface Pen's battery up without having to plug a USB cord in. They can simply place it at the designated charging area and have it charged for use later on.
Lastly, a Surface Pen with wireless charging technology almost sounds like it's going to be a power hungry accessory, which means it might have added features that consume battery. This is but a speculation at the moment, so take it with a grain of salt.
Nonetheless, the idea that the Surface Pen will feature wireless charging should give power users like designers some peace of mind, knowing that they can simply charge the Microsoft stylus easily when they need to.
Microsoft is expected to announce new hardware next month. Better stay tuned for more details as they come.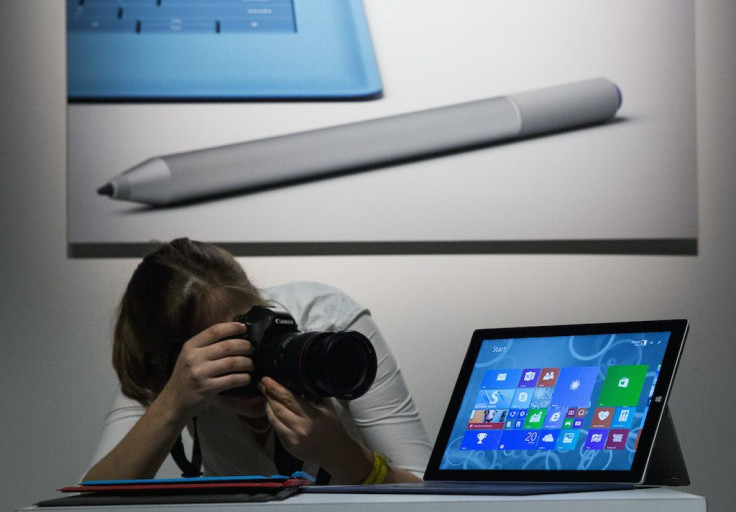 © Copyright IBTimes 2023. All rights reserved.
FOLLOW MORE IBT NEWS ON THE BELOW CHANNELS