Survey Names America?s Least-Hated Airline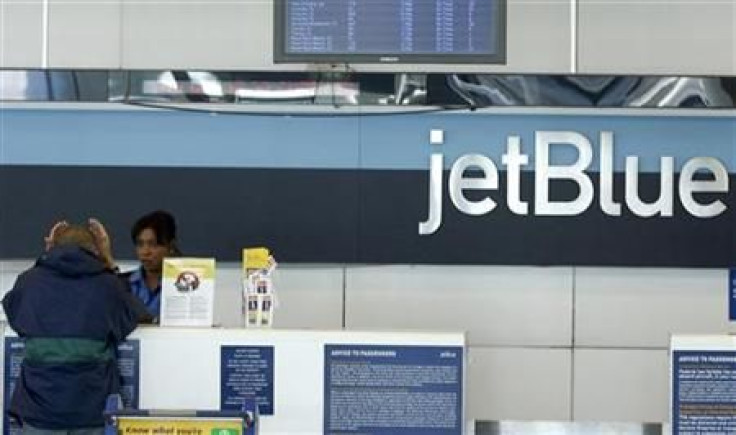 Low-cost airlines in North America continue to outdo their traditional counterparts in passenger satisfaction for both business and leisure travelers, according to the annual J.D. Power and Associates poll released Wednesday.
J.D. Power, a unit of McGraw-Hill Cos., surveyed 13,700 passengers who flew on major North American carriers from May 2011 to April of this year and found that, overall, the low-cost carriers are doing a better job when it comes to customer service.
JetBlue Airways took top honors for the seventh consecutive year, raising its score from 773 last year to 776 on the 1,000-point scale.
We are honored and humbled to be ranked highest among low-cost carriers by the traveling public and to receive this highly respected and sought-after industry accolade for the eighth consecutive year, JetBlue CEO Dave Barger said Wednesday. It's a historic day at JetBlue and one that would not be possible without the passion, dedication and commitment that each of our 14,000 crewmembers brings to their job every single day.
All five major discount carriers saw their scores rise over last year's numbers.
Southwest Airlines ranked second with a score of 770, while Canadian budget carrier WestJet Airlines took third with a score of 733. Southwest's AirTran Airways unit (698) and Frontier Airlines (694) rounded out the pack.
The traditional network carriers did not fare as well. Six of the seven scores dipped, with the exception of Delta Air Lines. Alaska Airlines came out on top for the fifth consecutive year, though its score declined by two points to 678. Air Canada was a close second at 677. Delta Air Lines (659), Continental Airlines (649) and American Airlines (647) completed the top five. US Airways came in last, slipping over 20 points to 614.
J.D. Power evaluated the airlines on seven factors (in order of importance): cost and fees, in-flight services, boarding/deplaning/baggage, flight crew, aircraft, check-in and reservation.
The survey found that after two consecutive years of industry improvements, overall passenger satisfaction declined slightly to an average of 681 points on the 1,000-point scale. Though low-cost carriers saw an increase in satisfaction, traditional carriers brought the overall score down two points from 2011.
The airline industry is caught between trying to satisfy customers who demand low prices, high-quality service and comfort, and contending with the economic challenges of profitably operating an airline, said Stuart Greif, vice president and general manager of the global travel and hospitality practice at J.D. Power and Associates. Passengers want it all, but they are not necessarily willing to pay for it all. Carriers often must make decisions for financial reasons that they know will negatively impact passenger satisfaction, and therein lies the conundrum.
Mr. Grief said discount airlines tend to fare better, in part because passengers have lower expectations and tend to be surprised by the experience. For instance, only 28 percent of travelers think baggage fees are reasonable, and the top two surveyed airlines, JetBlue and Southwest, offer free checked luggage (one bag on JetBlue and two on Southwest).
Passengers who paid to check their bags gave a satisfaction score roughly 85 points lower than those who didn't have to pay, making it an important factor in a customer's attitude toward their airline.
Use these links to view the surveys for both traditional and low-cost airlines.
© Copyright IBTimes 2023. All rights reserved.