Susan Rice: US Is Providing Arms To Moderate Syrian Rebels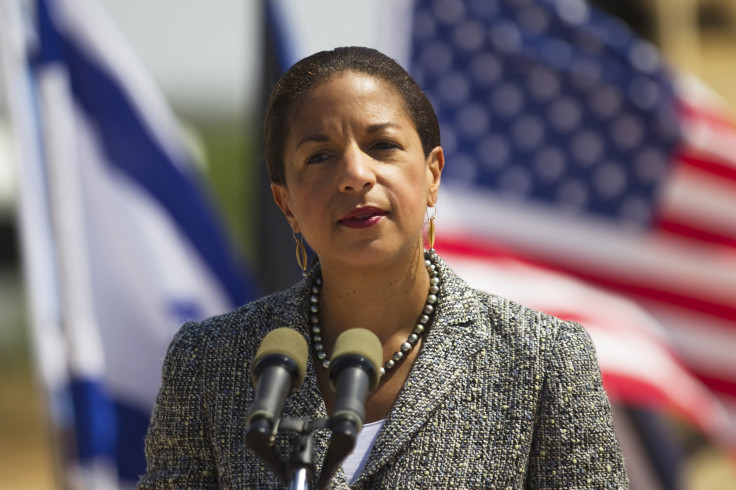 National Security Advisor Susan Rice admitted on Friday that the U.S. is actively providing material aid to moderate anti-Assad rebels in Syria.
Rice noted that the U.S. has provided more aid for the Syrian opposition than anyone else, to the tune of $1.7 billion.
"…[T]he United States has ramped up its support for the moderate, vetted opposition, providing lethal and nonlethal support where we can [for] both the civilian opposition and the military opposition."
Rice also said the administration is working to combat extremism in Syria, which has spilled over into neighboring countries, divided the rebel contingent in the country and weakened the anti-Assad movement. Caitlin Hayden, Rice's spokeswoman, declined to say if Rice's comments reflected a new policy for the administration.
Rice's admission comes days after Bashar al-Assad was reelected president of Syria with 88.7 percent of the vote. Secretary of State John Kerry announced $290 million in additional aid to opposition groups on Wednesday, after Assad was declared winner. He described them as "non-elections … a great big zero… [and] meaningless."
"[Y]ou can't have an election where millions of your people don't even have an ability to vote, where they don't have the ability to contest the election, and they have no choice," said Kerry. "Nothing has changed between the day before the election and the day after. Nothing."
It also comes shortly after Robert Ford, the former ambassador to Syria who resigned earlier this year, said military support earlier in the conflict would have allowed the opposition to negotiate earlier with Assad and quelled the rise in extremist groups in the country.
Potential presidential candidate Hillary Clinton said in her memoir that she sought to arm the rebels during her time as secretary of State when the conflict first broke out, but President Obama opposed doing so.
Rice made her comments while on a commemoration tour of the 70th anniversary of D-Day with President Obama. Obama also spoke about "ramping up" support for moderate factions of Syrian rebels in a speech earlier this week.
Rice has seen increasing media attention as of late, including her controversial comments about Afghanistan POW Army Sergeant Bowe Bergdahl, reports CNN. Bergdahl had been held by the Taliban from 2009 until last week, when he was released in an exchange for five Taliban leaders. Rice said Bergdahl served with "honor and distinction," contradicting reports that Bergdahl deserted his unit and was not forcibly captured by the Taliban. Republicans have criticized the swap and Rice's account of the Bergdahl release, but Rice stands by her comments.
© Copyright IBTimes 2023. All rights reserved.