Suspect Blows Himself Up In Beirut Hotel Room During Security Raid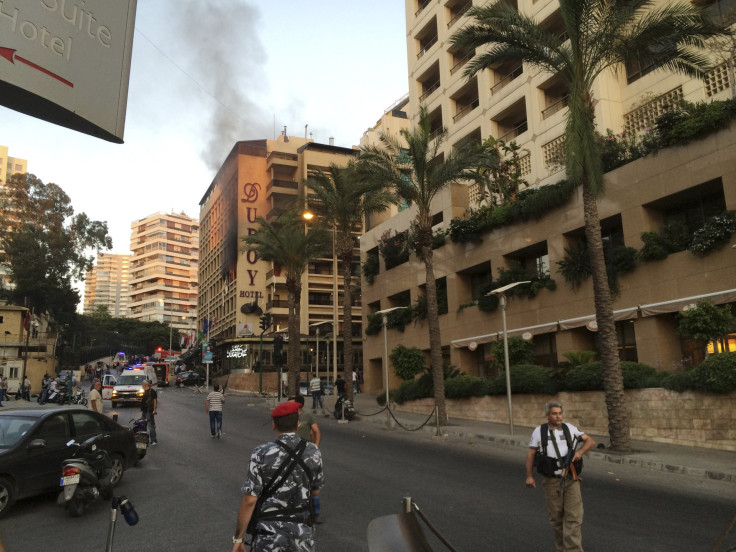 A man inside the Duroy Hotel in Beirut blew himself up during a security raid on Wednesday. It was the second bomb explosion to hit the city in two days. On Monday night, a car bomb exploded outside a cafe filled with World Cup viewers.
Other than the man who blew himself up, there were no immediate casualties reported. Black smoke was seen billowing from the hotel complex, which is located in Beirut's Rachet District, near the Mediterranean Sea.
According to the Associated Press, an official in the general security department said security forces were raiding the hotel when a suspect on the 4th floor detonated explosives in his hotel room.
Several people took to Twitter, where they reported that the suspect was perhaps a Saudi national.
International Business Times cannot independently verify this claim.
The two explosions mark the end of eight months of peace in the country, which experienced a wave of car bomb attacks last year stemming from the Syrian conflict.
© Copyright IBTimes 2023. All rights reserved.