Swami Ramdev begins fast unto death [PHOTOS]
Swami Ramdev, India's most famous and powerful yoga guru began a fast to the death in support of anti-corruption activist Anna Hazare, on Saturday, in New Delhi.
Swami Ramdev demands reforms which includes the death penalty for corrupt officials in an anti-graft campaign that has undermined an embattled Prime Minister Manmohan Singh.
Swami Ramdev, who host's a television show with 30 million viewers and own's a peace island in Scotland, sat with thousands of followers in a tent of the size of four football pitches in Delhi.
The guru's followers as far away as the state of Orissa and the city of Mumbai also began hunger strikes including hundreds of Indians.
Yoga guru fasts in support of social activist Anna Hazare, whose campaign rang a chord with millions of Indians and forced the government to make legislative concessions on an anti-corruption bill.
Most critics expect that some deal will be forged that will help the yoga guru to launch his own political party for 2014 elections.
The Hindu newspaper reported that his fast had been planned for months.
India has remained unaffected by the violent protests that has rocked Middle East and North Africa.
According to the Transparency International's latest corruption index, India has been ranked 78th, a worse ranking than China.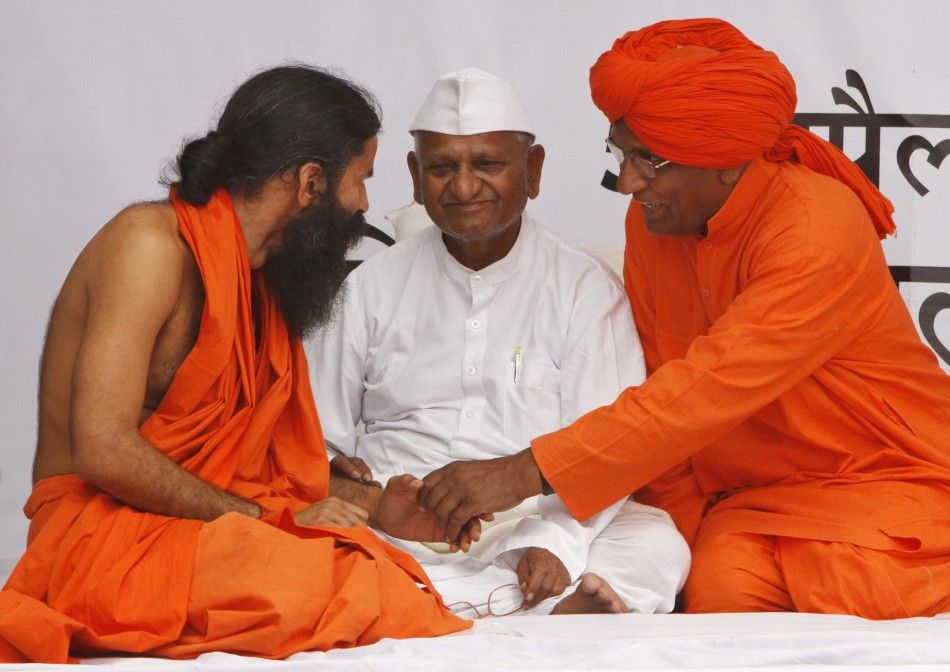 © Copyright IBTimes 2023. All rights reserved.