Sweden To Deport Up To 80,000 Refugees Who Arrived In 2015, Interior Minister Anders Ygeman Says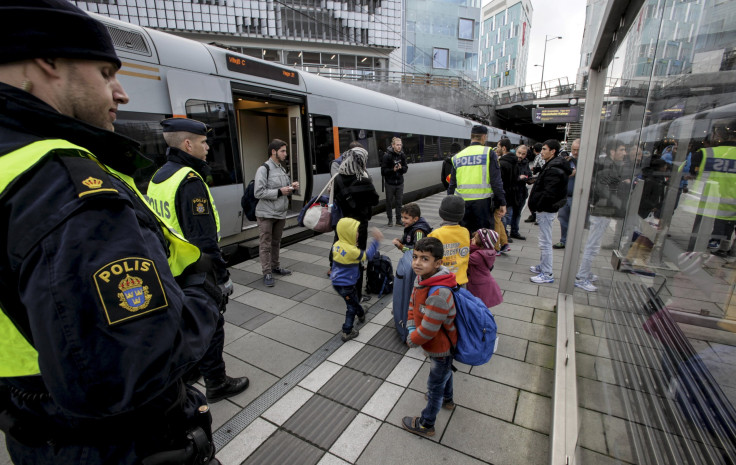 Sweden will expel up to 80,000 asylum-seekers who arrived in the country in 2015 and whose application for refuge was rejected, Swedish Interior Minister Anders Ygeman said Wednesday. The Scandinavian nation accepted about 160,000 asylum-seekers last year, making it the largest refuge country per capita in Europe.
"We are talking about 60,000 people but the number could climb to 80,000," Ygeman was quoted as saying by Swedish media, according to Agence France-Presse. The minister also said that the government asked police and authorities in charge of refugees to arrange their expulsion, likely to take place over several years.
Rejected refugees are usually deported using commercial flights. But given the large number of asylum-seekers to be expelled, Sweden would use specially chartered aircraft to take them out of the country, Ygeman said, Sky News reported.
"The initial action is to get to a voluntary return and create the conditions for it [deportation]. But we cannot stay there, we need a return by means of coercion," Ygeman said, according to Deutsche Welle.
The number of refugees entering the country has reportedly dropped significantly since Sweden imposed photo identity checks on travelers from Denmark earlier this month. Swedish authorities extended border checks in the south of the country until Feb. 8 amid ongoing efforts to curtail the flow of refugees coming north from Denmark.
Last Thursday, Swedish Prime Minister Stefan Löfven said that Europe could easily take in millions of refugees every year if neighboring countries were willing to work to accept as many refugees as Sweden had. However, if that does not happen, Europe's decades-old union will be in a fix, Löfven said, at the World Economic Forum in Switzerland.
Löfven said "we found ourselves in a situation where it was unsustainable, and we had to take action to reduce the number of asylum applications." He also urged other European countries to do more in order to accept refugees.
"We need to improve the European refugee policy toward the system that shares the responsibility for receiving refugees more even [sic] throughout Europe," Löfven said. "My argument toward the countries that say they do not want to receive refugees is that if we cannot handle this as a European union, the European Union in itself is at risk."
© Copyright IBTimes 2022. All rights reserved.
FOLLOW MORE IBT NEWS ON THE BELOW CHANNELS