Syria Agrees to Arab League Deal, But With Conditions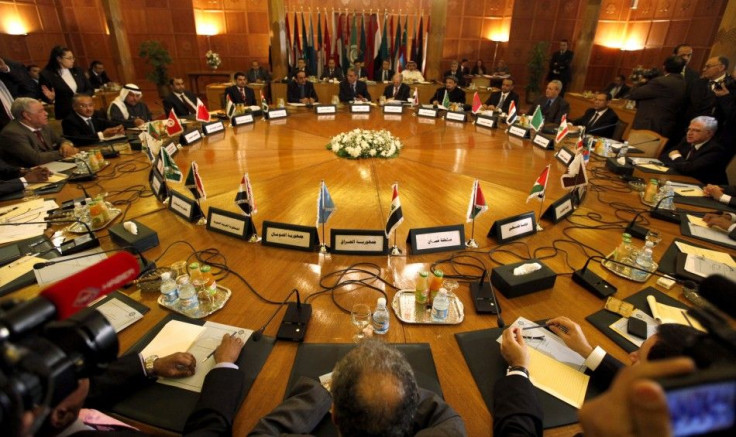 Syria has responded positively to an Arab League request that it allow observers into the country as part of a peace plan to end an eight-month-long uprising, but on the condition that the League drop sanctions and agree to amendments league officials have previously rejected, the Foreign Ministry said Monday.
The Arab League -- in addition to the U.S., European Union and Turkey -- recently imposed economic sanctions on Syria and suspended the country from the Arab League. Foreign Minister Walid al-Moallem sent a letter to Arab League Secretary General Nabil el-Arabi on Sunday night -- the League's deadline for Syria to respond to its demand to admit observers.
We are waiting for the Arab League's response and that all decisions taken by the League in Syria's absence be annulled, Foreign Ministry spokesman Jihad Makdissi told reporters in Damascus.
He said al-Moallem's message combined some minor amendments that won't affect the essence of the plan.
The amendments include: changing the title of the protocol so that it does not suggest a government crackdown on protestors, requires that observers coordinate with the Syrian government and changes references to government violence to violence on all sides, CNN reported.
Diplomacy is an art. We delivered our best, and we believe that such an offer cannot be rejected, Makdissi said.
We are so keen on solving everything within the Arab framework, but again, we need to be realistic about the true intentions out there. We did our part of the deal and we are waiting a positive response from the Arab League.
There was no immediate response from the Arab League.
Syrian President Bashar al-Assad is under increased international pressure to cease his regime's bloody crackdown on an eight-month uprising that the UN says has killed more than 4,000 people. On Friday, the UN High Commissioner for human rights urged the UN Security Council to refer Syria to the International Criminal Court following a reveal of evidence by an independent panel that suggests the country's security forces have committed crimes against humanity.
The Syrian authorities' continual ruthless repression, if not stopped now, can drive the country into a full-fledged civil war, UN High Commissioner for Human Rights Navi Pillay told a special session of the Human Rights Council in Geneva.
The international community needs to take urgent and effective measures to protect the Syrian people.
Of the 4,000 people killed, 307 were children, Pillay said. At least 14,000 have been detained and at least 12,400 have sought refuge in neighboring countries, Pillay told the session, which was called to discuss the report.
© Copyright IBTimes 2023. All rights reserved.