Syria Asks UN To Classify Rebel Allies Jabhat Al-Nusra Front As Terrorist Group For Ties To Al-Qaeda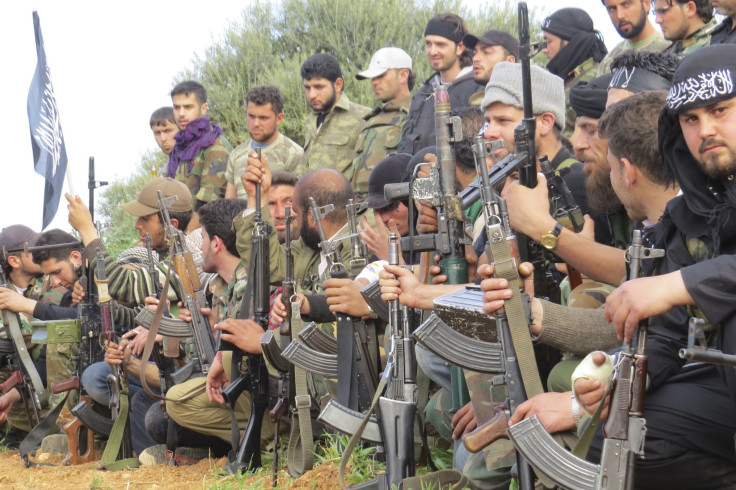 The Syrian Foreign Ministry on Thursday addressed an open letter to the UN Security Council, asking them to classify the al-Nusra Front as a terrorist organization, the BBC reported.The jihadist group, also known as Jabhat al-Nusra, has known ties to al-Qaeda, and is classified as a foreign terrorist organization by the U.S..
The letter called on the Security Council to "fulfill its role in preserving global security."
Any sanctions that the U.N. might place on al-Nusra would freeze their assets, prohibit transfers of arms and subject members to a travel ban. The U.N. places these restrictions on all groups associated with al-Qaeda.
In an audio message released on Wednesday, the head of al-Nusra, Aby Mohammed al-Jawlani, said that members of the Front had formally pledged allegiance to al-Qaeda leader Ayman al-Zawahiri, Iran's state Press TV and the BBC said.
The al-Nusra Front is known to be one of the largest and most prominent entities fighting with the Free Syrian Army against the regime of Bashar al-Assad, but their formidable presence and activity in the rebellion has been a source of great consternation for both the U.S. and Israel. Even non-jihadist members of the Free Syrian Army have said to regard members of al-Nusra "with a wary eye," the Times of Israel said last October.
One anonymous Syrian fighter told the Times of Israel that al-Nusra is like "the special forces of Aleppo" in how efficient and experienced they are on the battlefield. "The only thing is that they are too radical," he said.
A spokesman for the Free Syrian Army recently told AFP, "We don't support the ideology of al-Nusra."
These radical points are what concern the West. In the somewhat-inevitable power vacuum that may be left after Assad's departure or death, the U.S. has been careful to throw its weight behind the Syrian National Coalition, Assad's political opposition, and to call for an "inclusive democratic society" that is "free from violent extremists," as Assistant Secretary of State Elizabeth Jones said in a statement on Thursday.
This hasn't stopped the Assad government from taking the opportunity to use al-Nusra's presence to paint themselves as the "good guys."
In a statement to Press TV on Friday, following al-Jawlani's pledge of allegiance to al-Qaeda, Russian Foreign Ministry spokesman Alexander Lukashevich said, "Syria's transformation into the center of gravity for international terrorists is becoming a reality."
The Russian government has been one of Assad's staunchest supporters during the last two years of the Syrian civil war.
© Copyright IBTimes 2023. All rights reserved.
FOLLOW MORE IBT NEWS ON THE BELOW CHANNELS