Syria: Assad Breaks Promise As Bloodshed Continues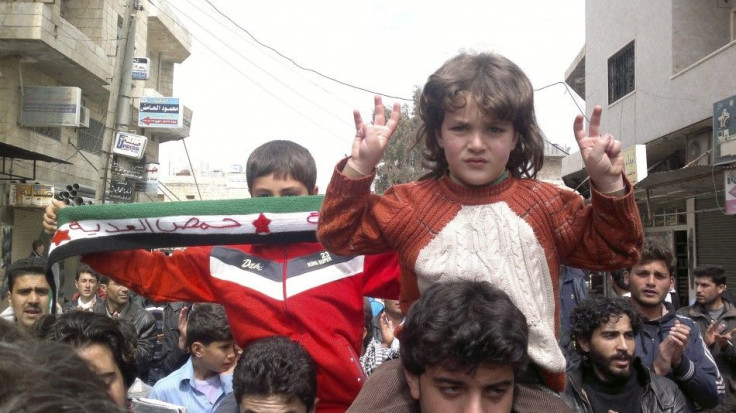 Syrian government forces continued their assault on rebel positions across the country Monday, breaking promises made to United Nations/Arab League peace envoy Kofi Annan by President Bashar al-Assad to end the violence and withdraw tanks from population centers.
The news comes just hours before Annan is due to brief the UN Security Council on Monday on whether he has seen progress towards peace.
Today doesn't feel much different than yesterday or the day before, or the day before that, opposition activist Waleed Fares told Reuters from inside Homs.
Shelling and killing.
According to the Syrian Observatory for Human Rights, a British-based operation which reports on the ground in Syria, at least 70 people were killed on Sunday, including 12 civilians in the former rebel stronghold of Homs.
The group also added that 19 soldiers and 12 rebels were killed in clashes elsewhere.
Last week Annan demanded that Assad withdraw tanks and artillery from civilian areas, with rebels of the Free Syria Army agreeing to a ceasefire if the withdrawal went ahead.
However, on Monday Assad said he needed to maintain security in urban areas.
Elsewhere, the U.S. said it would discuss with allies stepping up efforts to supply Syrian rebel forces.
Washington is already providing communications equipment, but has shied away from arming rebels and, for now, is waiting to see the outcome of the Annan peace plan.
According to official UN figures, over 9,000 people have died in the year-long Syrian uprising.
© Copyright IBTimes 2023. All rights reserved.