Syria Opposition Leader Agrees To Direct Talks With Assad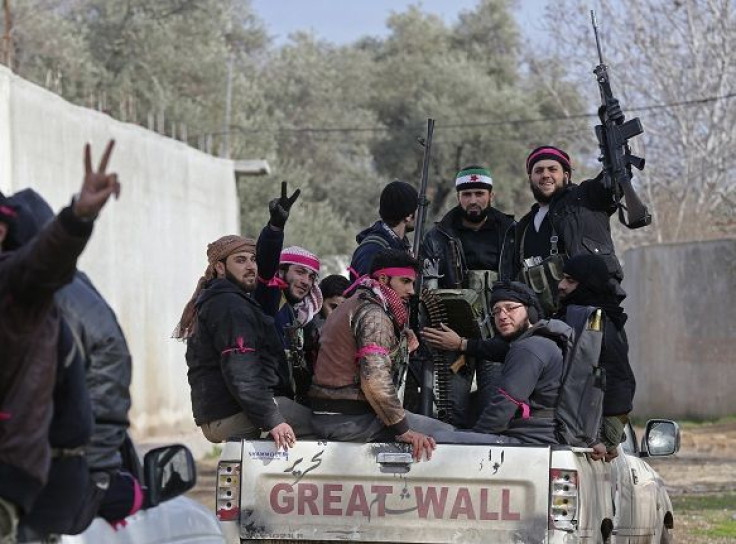 The leader of the Syrian opposition movement, the Syrian National Coalition, said through a spokesman on Wednesday that he has offered to hold direct negotiations with current Syrian President Bashar al-Assad.
Cleric Moaz al-Khatib, head of the SNC, posted on his Facebook page that he was "ready for direct discussions with representatives of the Syrian regime in Cairo, Tunis or Istanbul." He further said that he was aware of Assad's calls for dialogue with the opposition.
It remains unclear where other members of the SNC stand on the question of negotiations, but if the Coalition agrees to a dialogue, it will be a major departure from the party line of refusing to talk to the current government, and potentially a major breakthrough for the Syrian civil war.
Al-Khatib's post on Facebook also said that there was no way the opposition would allow Assad to stay, but rather that he was looking for, perhaps, a faster way out of a war that is now almost 2 years old.
"There are those who sit on their couches and say ... do not negotiate. We don't negotiate about the regime remaining, but for its departure at the lowest cost in blood and destruction," the AP translated.
Al-Khatib's spokesman confirmed to the Telegraph that the opposition leader wanted to "acknowledge the extent of the violence."
"What he is thinking is to stop the blood," the spokesman said, "And to save the lives of the people. You can't say, 'fight, fight fight'."
So far, however, other members of the coalition have rejected the idea of any kind of communication with the current regime, AP reported.
Meanwhile, other world leaders have embraced al-Khatib's sudden softening of heart. British Foreign Secretary William Hague told the AP, "Of course we want to see a political, a diplomatic solution in Syria. We've always wanted to see, as we agreed in Geneva last year, a transitional government made up of members of the current regime and member of the opposition, based on mutual consent."
That "mutual consent," however, does not mean Assad gets to be a part of that hypothetical transitional government, Hague said.
The SNC (and its predecessor, the Syrian National Council) scored several major political victories in 2012, when it won recognition as the legitimate opposition party of Syria from the Friends of Syria group, made up of several major U.N. member countries, as well as the U.S., the UK and Egypt. So far Libya is the only country to officially recognize the Council as the sole legitimate government of Syria.
In his speech to supporters at the Damascus Opera House on Jan. 6, Assad himself also called for a national dialogue, but said that he would not speak to or negotiate with "terrorists or thugs," implying that the SNC was in that category.
© Copyright IBTimes 2023. All rights reserved.
FOLLOW MORE IBT NEWS ON THE BELOW CHANNELS