Syria Rebuffs Jordan's ISIS Airstrikes, Does Not Want Help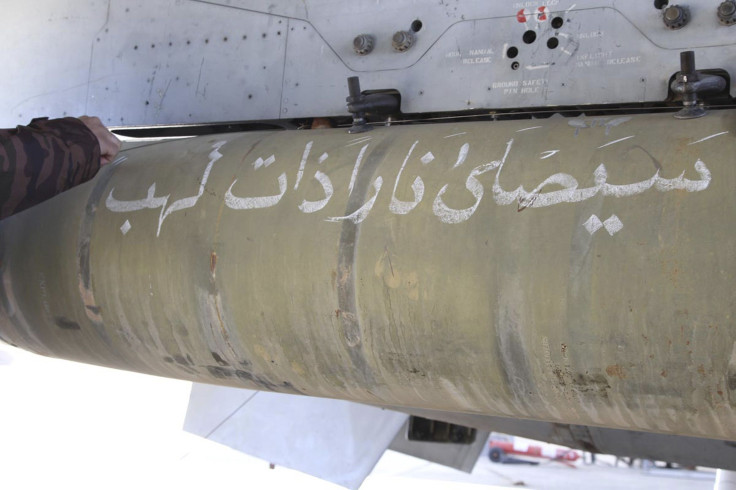 Jordan's stepped-up campaign against the Islamic State in neighboring Syria has apparently rankled the Syrian leadership, which on Monday insisted that it was perfectly capable of fighting the extremist ISIS forces without any assistance. "We will not allow anyone to violate our national sovereignty and we do not need any ground troops to fight Daesh," said Walid al-Moallem, Syria's foreign minister, according to the Associated Press. Al-Moallem's use of the Arabic acronym Daesh to describe ISIS is consistent with other world leaders' adoption of the apparently derogatory term that ISIS does not like, the Guardian reported.
As of Sunday, Jordan had carried out 56 airstrikes over three days in northeast Syria, according to Gen. Mansour al-Jbour, head of the Jordanian air force. "We achieved what we aimed at," he said. "We destroyed logistics centers, arms depots and targeted hideouts of their fighters."
The airstrikes in Syria are the result of Jordan's vow to avenge the death of Jordanian pilot Muath al-Kaseasbeh, who was burned alive in a cage by ISIS and its signature masked militants. Prior to this new wave of attacks in Syria, Jordan hadn't conducted airstrikes there since late last year.
In response to al-Kaseasbeh's death, Jordanian Foreign Minister Nasser Judeh told CNN that his country would do whatever it took to help wipe out the Islamist terrorist group. "We are upping the ante," Judeh said. "We're going after them wherever they are, with everything that we have. But it's not the beginning, and it's certainly not the end."
Judeh said in part that the attacks are solely in retaliation for the killing of al-Kaseasbeh, who was being held captive by ISIS. Jordan last week released its own video showing its fleet of fighter jets being prepared to bomb targets in Syria, calling ISIS "the enemies of Islam."
Jordan's alliance with the United States-led coalition of anti-ISIS fighters likely added to Syria's consternation. The Bashar Assad regime has called the coalition "illegitimate" because it is operating on Syria's territory without its approval, according to the AP. Jordan rebuffed Syria's offer to help coordinate the assault against ISIS, al-Moallem said, which led him to call the Jordanian fighters "terrorists." The anti-ISIS coalition consists of Jordan, Bahrain, Saudi Arabia, Qatar and the United Arab Emirates.
© Copyright IBTimes 2023. All rights reserved.