Syria: US-Backed Rebels Surrender Equipment To Al Qaeda-Linked Group, Pentagon Confirms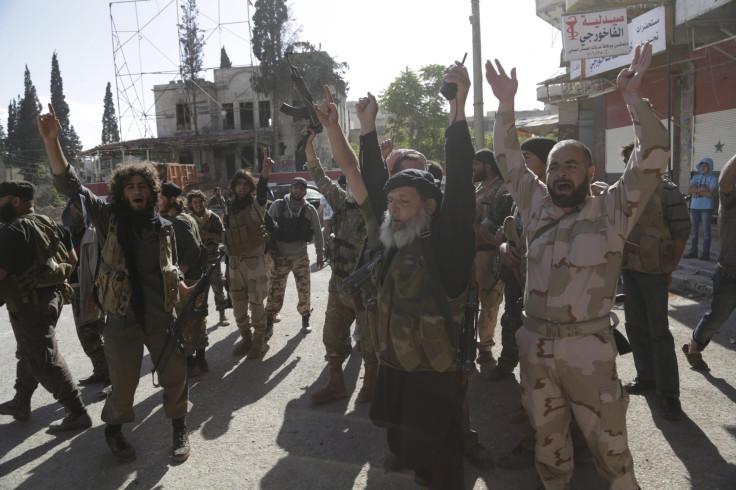 Following days of denials, the Pentagon confirmed late Friday that Syrian fighters trained by the U.S. to combat the Islamic State group had surrendered some of their equipment to an al Qaeda-linked group. The admission is the latest blow to the already troubled U.S. program to train and equip moderate Syrian groups to fight ISIS on the ground in Syria.
The fighters surrendered six pick-up trucks equipped with mounted machine guns and a quantity of ammunition to militants from the al Nusra Front, in exchange for safe passage through territory controlled by the group, according to a statement from Colonel Patrick Ryder, a spokesman for U.S. Central Command, cited by Reuters.
"If accurate, the report of NSF members providing equipment to al Nusra Front is very concerning and a violation of Syria train and equip program guidelines," Ryder said.
On Wednesday, Pentagon officials had said that reports claiming a U.S.-backed rebel commander and 70 of his fighters had defected to al Nusra were "patently false". According to the Los Angeles Times, al Nusra Front supporters subsequently uploaded pictures to social media, showing assault rifles that had been taken from U.S. backed forces. The Pentagon denied the veracity of the images, claiming that they were old photos that had been altered.
Friday's revelations are the latest blow to the U.S. campaign to support moderate Syrian factions combating the Islamic State group. Congress authorized a $500 million plan in 2014 to train and equip 5,400 Syrian rebels.
The first 54 fighters sent into the field under the program were routed by al Nusra Front forces, and Gen Lloyd Austin told U.S. lawmakers last week that only "four or five" of the U.S.-trained rebels were still fighting, according to a BBC report.
As a result of the setbacks, U.S. officials have said a review of the program is ongoing, which may result in it being altered or scaled back.
© Copyright IBTimes 2022. All rights reserved.
FOLLOW MORE IBT NEWS ON THE BELOW CHANNELS