Syrian Al-Qaeda Offshoot Al-Nusra Vows Retaliation Against US Airstrikes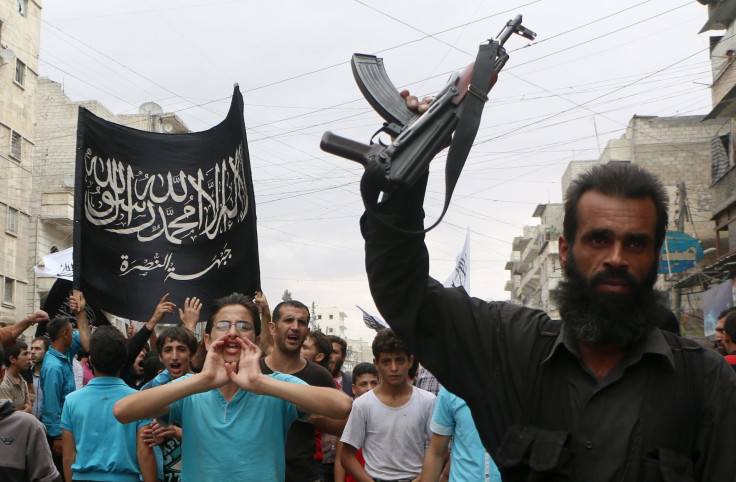 The al-Qaeda-linked group in Syria, al-Nusra Front, has vowed to retaliate against the US airstrikes, which have also targeted their positions alongside key Islamic State group, or ISIS, installations.
This is the first reaction from al-Nusra, which has been waging a deadly battle against President Bashar al-Assad in the conflict zone in Syria.
In a video message, group spokesperson Abu Firas al-Suri said: "These states have committed a horrible act that is going to put them on the list of jihadist targets throughout the world," referring to the western and Arab nations involved in the military campaign.
"This is not war against al-Nusra, but a war against Islam."
The threat comes in the wake of pounding of several targets in the ISIS-controlled Syrian-Kurdish town of Ain al-Arab, also known as Kobane, by U.S. forces.
According to reports, the ongoing offensive has pushed the desperate al-Nusra Front and the Sunni insurgent group Isis to seek the cooperation with each other. The two groups had previously been rivals in the conflict, though both share an equally radical Islamist doctrine.
Washington has not explicitly said they are targeting al-Nusra in Syria though there are reports which suggest the organisation's installations have been hit.
Another Syrian rebel group, the Free Syrian Army, has hailed the American and Arab airstrikes but wants civilian casualties to be minimised.
"[The] so-called Islamic State is our enemy as much as [President] Assad's regime is our enemy. We want Syria free from dictatorship and from terrorism. We need the support of the free world to continue this battle against the regime and the Isis. We are fighting on two fronts," spokesperson Hussam al-Marie told the BBC.
This article is copyrighted by IBTimes.co.uk, the
business news
leader
FOLLOW MORE IBT NEWS ON THE BELOW CHANNELS