Syrian Army Advances On Turkish Border After Ankara Warns Moscow To End Airstrikes Operation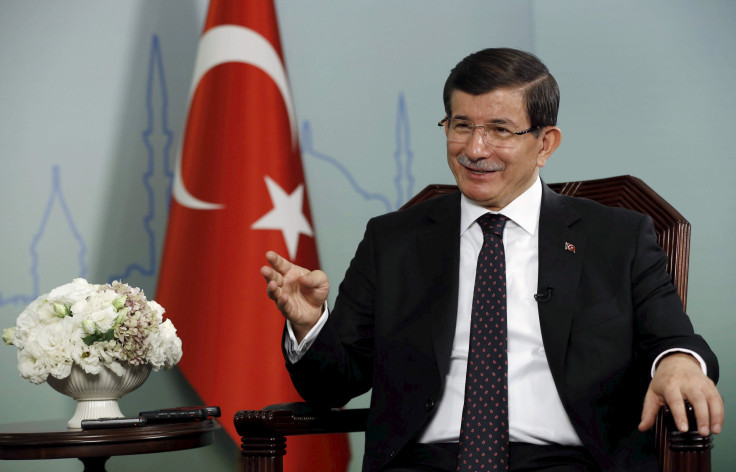 The Syrian army has taken control of the Zahia Heights, a strategically important mountainous area about a mile from the Turkish border, Russia state news media reported Sunday. The Syrian troops also moved toward Jisr al-Shughur, about 7 miles away from the Turkish border.
Syrian forces advanced in the past three days after an intense airstrike campaign conducted by the Russian military. The Russian and Syrian militaries have killed more than two dozen militants associated with the Jabhat al-Nusra group, al Qaeda's Syrian branch. Syrian troops also reportedly killed a Nusra commander based in the area.
Turkey has closely watched Russia's airstrike campaign in Syria that began in September. Turkey summoned the Russian ambassador after Moscow's bombed "very close" to the Turkish border, the foreign ministry said Friday. Turkey has asked Russia to "immediately end its operation," it added.
Turkish Prime Minister Ahmet Davutoglu Friday told Moscow that "if civilians fleeing massacre and cluster bombs head to Turkey, and a new refugee influx emerges, everyone concerned will be held accountable."
In October, Turkey complained after a Russian SU-30 warplane entered Turkish airspace. Russia claimed the incident was an accident due to bad weather conditions and navigational error, but Turkish President Recep Erdogan said Russia was threatening its relationship with Turkey. Any "attack on Turkey means an attack on NATO," Erdogan said.
Turkey wants to see Syrian President Bashar Assad removed from office and supports al Nusra, while Moscow supports Assad. Turkey and other world leaders have accused Russia of bombing anti-Assad rebels. The U.S. and Turkey have conducted airstrikes in Syria against the Islamic State group while also sparring over Turkey's willingness to help al Nusra fight Assad. The U.S. declared the rebel group a foreign terrorist organization nearly three years ago.
Russia and Turkey are close trading partners, with Russia providing Turkey with 60 percent of its natural gas.
© Copyright IBTimes 2023. All rights reserved.