Syrian President Bashar Assad Said He Needs A Year And 'Lots Of Money' To Destroy Syria's Chemical Weapons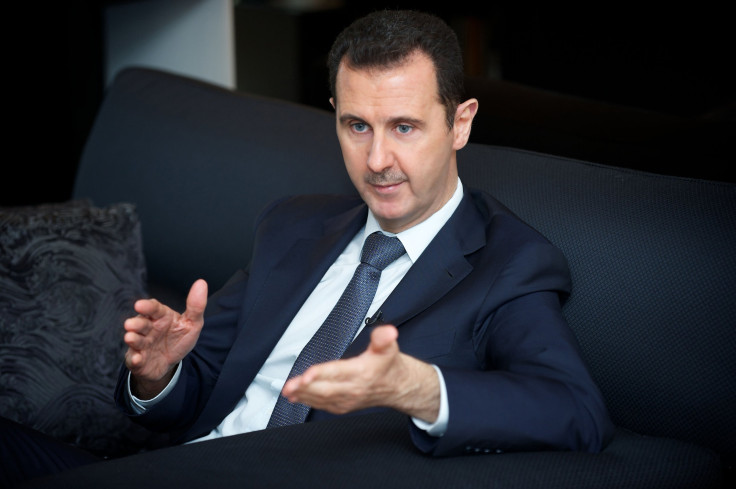 Syrian President Bashar Assad said, on Wednesday, that he is committed to honoring a deal he entered into with the United States and Russia to forfeit his country's chemical weapons stockpile, but warned that the process could take about a year.
Assad, in an interview with Fox News, said the fact that his government possessed chemical weapons "is not a secret anymore," but continued to deny responsibility for the chemical weapons attack on rebel strongholds near Damascus on Aug. 21 that killed more than 1,000 people.
"I think it's a very complicated operation, technically. And it needs a lot of money, about a billion," Assad told Fox, referring to the issue of destroying chemical weapons. "So it depends, you have to ask the experts what they mean by quickly. It has a certain schedule. It needs a year, or maybe a little bit more."
The deal to secure and destroy the Syrian government's chemical weapons was agreed on Sept.14, although the agreement made no mention of the feasibility of such a major disarmament as a civil war continues to rage in Syria. The deal also failed to specify at what point Washington could respond with military action if Assad is seen to be going back on his word.
Assad maintained that the Syrian rebels were behind the attack, and said his government had evidence that "terrorist groups used sarin gas."
"The sarin gas (is) called kitchen gas. You know why? Because anyone can make sarin in his house," Assad said. "We know that all those rebels are supported by governments."
He questioned the authenticity of videos and pictures online that appeared to implicate his regime in the attack, saying "there is a lot of forgery on the Internet."
Addressing President Barack Obama and referring to his push to secure the approval of Congress to launch a military strike against Syria prior to reaching the agreement, Assad said: "Listen to your people. Follow the common sense of your people."
Assad, when asked whether he was planning to send the weapons anywhere to be destroyed, said such a task involved environmental risks, but added that if any country is "ready to take the risk of those materials, let them take it."
"In general, whenever we join (an) agreement as Syria, we are always committed to those agreements," he said.
The agreement includes seeking a United Nations Security Council resolution that would take punitive measures against Syria, if it failed to deliver on its promise.
The measures would primarily include cutting trade and diplomatic relations with Syria, and if such measures fail to yield results, the Security Council may resort to a military strike, Washington Post reported on Monday, citing diplomats from the Council's member nations.
© Copyright IBTimes 2023. All rights reserved.
FOLLOW MORE IBT NEWS ON THE BELOW CHANNELS