Syrian Rebels Take Border Posts In 'Bloodiest Day' of Fighting So Far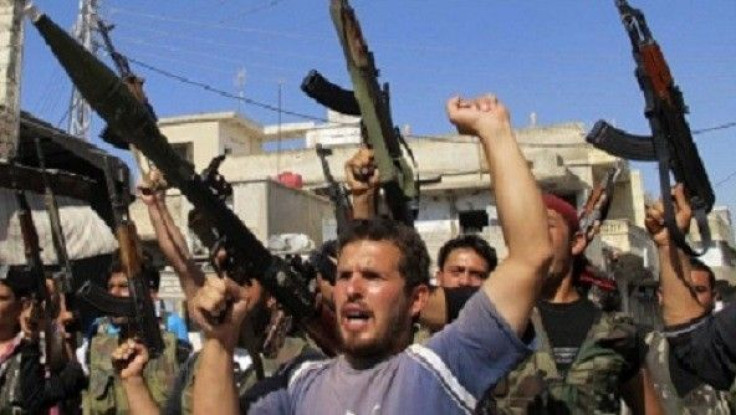 Syrian rebels took control of the country's key border crossings into Iraq and Turkey on Thursday, as government forces claimed on Friday to have pushed the rebels out of parts of Damascus in some of the bloodiest fighting so far in the 17-month conflict.
A senior Iraqi official told the New York Times that all four of the country's crossings into Syria have now been closed, because the rebels have seized the Syrian sides of them.
Elsewhere, Syrian state TV reported a fourth member of President Bashar al-Assad's cadre of senior supporters had died following Wednesday's bomb blast had died from his wounds.
Hisham Ikhtiar was Assad's head of general security. Funerals for the four men who died in the blast, which begun this latest stage in the conflict, will be held on Friday.
Iraqi troops claimed that the Free Syrian Army (FSA) executed dozens of Syrian soldiers while commandeering the checkpoints.
Iraq is currently drafting in extra troops to ensure the rebels don't cross onto Iraqi soil. Qassam al-Dulaimi, a brigadier general in the Iraqi Army, said: We have security concerns because the border crossing now is out of the Syria government's control, and nobody can anticipate what will happen, according to Reuters.
The FSA has also seized control of two checkpoints on the Turkish border, Bab al-Hawa and Jarablus, following a coordinated campaign to seize control of Syria's external boundaries.
According to rights group the Syrian Observatory for Human Rights, over 300 were killed in the fighting on Thursday; 98 soldiers, 139 civilians and 65 rebels according to the New York Times.
The death toll is one of the highest since the rebellion began in March 2011.
© Copyright IBTimes 2023. All rights reserved.
FOLLOW MORE IBT NEWS ON THE BELOW CHANNELS