Syrian Refugee Aylan Kurdi Update: Drowned Toddler In Turkey To Be Repatriated To Syria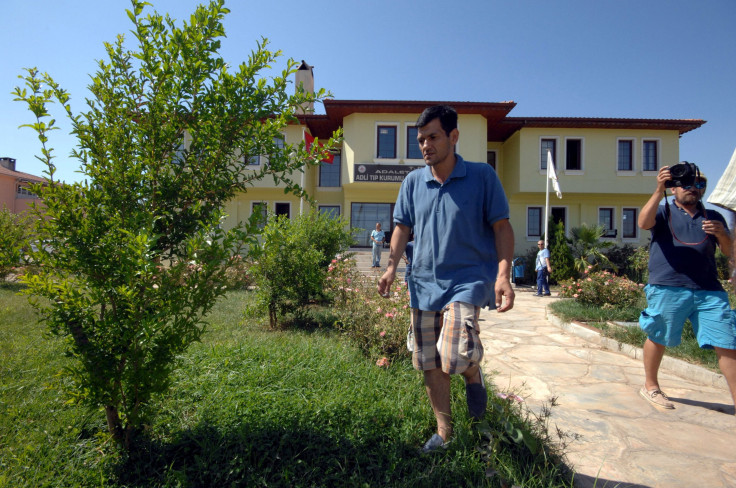 The body of Aylan Kurdi, the 3-year-old refugee in a shocking photo that symbolizes the European refugee crisis, is soon be repatriated to Syria. The deputy governor of the Turkish coastal city of Mugla told BBC correspondent Fergal Keane officials would start the process of returning the toddler's body, as well as those of his brother and mother, on Thursday.
The three drowned this week after a boat taking them to Greece capsized in the Aegean near southwestern Turkey's Bodrum peninsula. Thought to be fleeing the Syrian Civil War, the family from the Kurdish city of Kobane reportedly paid 4,000 euros in hopes of reaching Greece and eventually moving to meet up with relatives in Canada. The boys' aunt, Vancouver resident Teema Kurdi, had previously sent in refugee applications for them but was rejected. So they took the boat, the Associated Press reported.
Once the boat wrecked, the children's father tried to keep his family afloat but couldn't, according to reporter Jenan Moussa of Arabic Al Aan TV.
Abdullah Kurdi survived but said he did not want to continue on to Canada. Instead, he said Thursday he wanted to bury his family in Kobane. "I just want to see my children for the last time and stay forever with them," he told Keane after visiting the local morgue.
A photo of Aylan's small body laying on the shore circulated widely on social media Wednesday. Save the Children CEO Justin Forsyth told the Guardian the image was a shocking "reminder of the dangers children and families are taking in search of a better life." About 350,000 people have fled to Europe this year, many of them from Syria, which is being ravaged by civil war and the Islamic State group, CNN reported.
Aylan's death put a face to the crisis for people like British Prime Minister David Cameron, who said he was "deeply moved" by the photo and would work to fulfill the United Kingdom's "moral responsibilities" in accommodating refugees.
© Copyright IBTimes 2022. All rights reserved.
FOLLOW MORE IBT NEWS ON THE BELOW CHANNELS